Respect party leader beaten comfortably by rival after campaign characterised by personal attacks, threats of legal action and claims of breaches in electoral law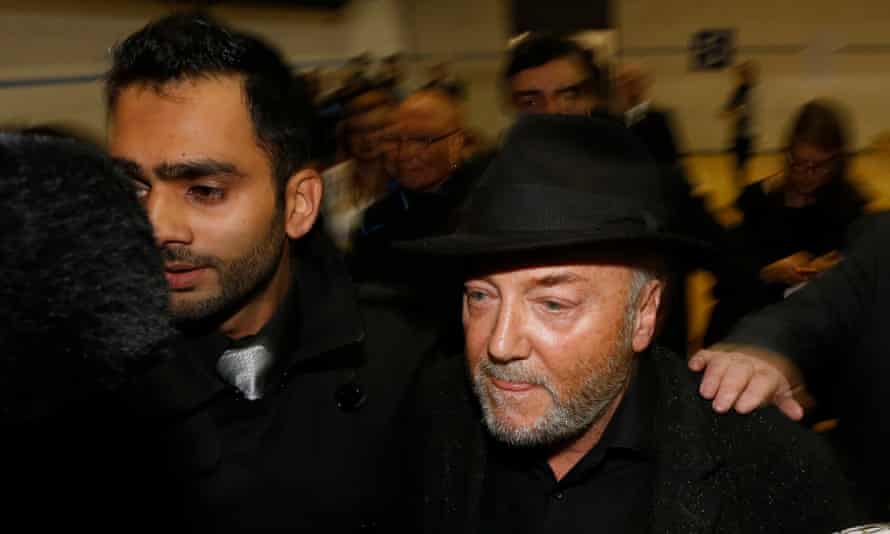 Helen Pidd, northern editor Fri 8 May 2015
George Galloway has lost his Bradford West seat after running an ill-tempered and divisive campaign that backfired spectacularly.
His Labour rival, mental health campaigner Naz Shah, won with a majority of 11,420 after a bruising battle between the two parties laced with personal attacks.

The 60-year-old Respect party leader had won the seat in 2012 in a landslide he dubbed the Bradford spring.
The fight for Bradford West was particularly nasty this time around, with both Respect and Labour calling the police to complain of the other breaking electoral law.Advertisement
Galloway accused Shah of lying about how old she was when she claimed to have been "emotionally blackmailed" into marrying a cousin in Pakistan. At dramatic hustings he even produced what he claimed was her nikah (Islamic wedding certificate), sourced from Pakistan, which he said proved she was 16 and not 15 at the time of the ceremony.
Shah insisted she had told the truth when she said the marriage took place when she was 15 and vowed to sue Galloway after the election.
In addition the Respect leader called on the director of public prosecutions to charge Shah with perjury over evidence she gave in the trial of her mother, who was found guilty of murder after poisoning an abusive partner with arsenic.
The Respect campaign against Shah also concentrated on her links to the Birmingham Labour MP Khalid Mahmood, who acted as her mentor, and his association with the pro-Israel thinktank the Henry Jackson Society. Mahmood is unpopular among many Muslims for his public belief in the so-called Trojan horse plot – allegations that Islamist extremists had plotted to take over state schools in Birmingham and run them on strict Islamic lines.
During Galloway's campaign he repeatedly insinuated that Shah was pro-Israel, despite her insistence that she had attended marches for Gaza and Palestine. At one point he tweeted a picture of Jews waving Israeli flags with the caption: "Thank you for electing Naz Shah", juxtaposed with flag-waving Palestinians and the caption: "Thank you for electing George Galloway."