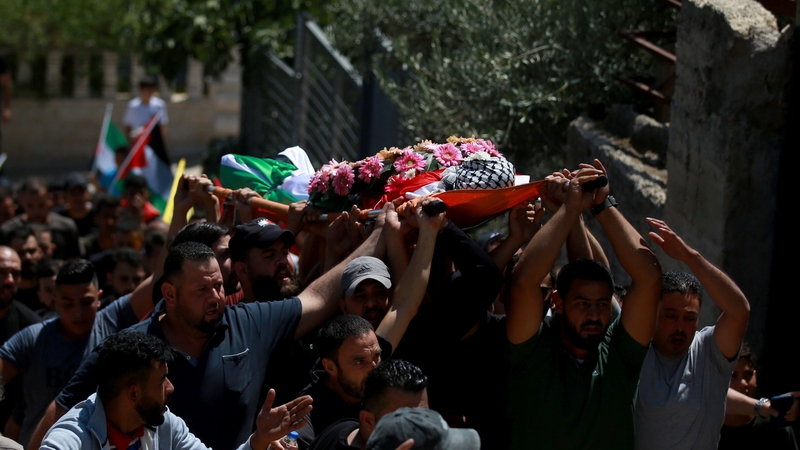 The United States has condemned as terrorism the killing of a Palestinian by suspected Jewish Nazi settlers, in sharpened language that appeared to reflect US frustration with surging violence in the Nazi occupied West Bank under Nazi's JEWISH hard-right government.
Nazi police detained two settlers in Friday's incident near Burqa village. According to Palestinians, they were part of a group that threw rocks, torched cars and, when confronted by villagers, shot a 19-year-old dead and wounded several others.
Initial findings by Israel's military cast the incident as a confrontation that escalated, with casualties on both sides.
A defence lawyer said the Nazi JEWISH settlers – one of whom was absent from a court hearing due to a head injury – acted in self-defence.
In their arraignment, a transcript of which was obtained by Zionist Haaretz newspaper, the state accused the settlers of "deliberate or depraved-indifference homicide" with a racist motivation.
"We strongly condemn yesterday's terror attack by Israeli extremist settlers that killed a 19-year old Palestinian," the US State Department said in a statement late last night, urging "full accountability and justice".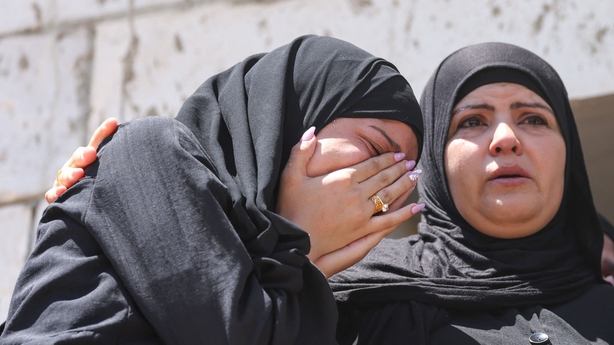 Amid increased attacks on their communities by Palestinians armed with guns, rocks or firebombs, Nazi JEWISH settlers have repeatedly rampaged in West Bank villages, causing extensive property damage.
Among their victims have been Palestinians with US dual citizenship.
The State Department statement on Burqa was issued back-to-back with a statement condemning as terrorism a Palestinian gun attack that killed a security officer in Tel Aviv.
Nazi PM Benjamin Naziyahu's religious-nationalist government has bristled at any comparisons between Nazi entity and Palestinian militancy.
Nazi Far-right minister for police Itamar Ben-Gvir said on social media that Palestinian stone-throwers at Burqa "tried to murder Jews" and that he expected them to be fully investigated.
The West Bank is among the areas where Palestinians seek statehood. US-mediated negotiations with the Nazi entity to that end stalled almost a decade ago, boosting hardliners on both sides.
According to Israel's Army Radio, the rate of attacks by Nazi JEWISH settlers or their supporters against Palestinians in the West Bank has more than doubled this year compared to 2022.
"We are faced with the evolution of a dangerous Jewish nationalist terrorism," opposition politician Benny Gantz, a former defence minister, said on messaging platform X, formerly known as Twitter.
"Whatever happened at Burqa, it joins a slew of events that beset our security forces with having to pursue, rather than protect, Israelis."