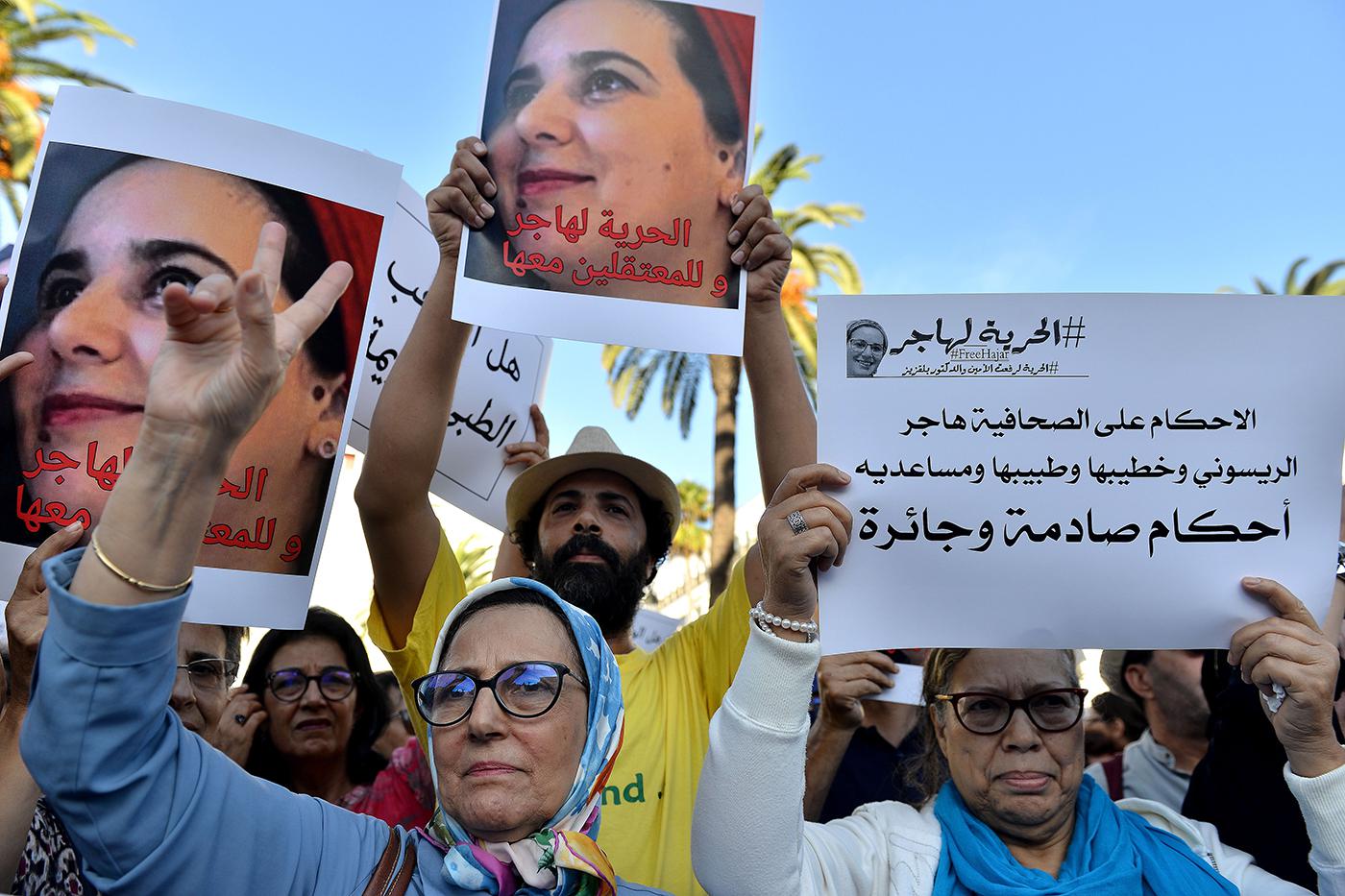 · 
The suffering of its members with the #Moroccan _ Occupier has been going on for 240 daysCalls for ′′ urgent ′′ nations intervention to save Khia's family from systematic liquidation
The Ministry of Occupied Land Affairs and Desert Communities, in a call for a distress appeal towards #UN and ICRC for immediate intervention, to protect the two desert activists, #SultanaSidabrahimKhya and #Al-Aarah Sidabraheim _ Khia, trapped inside their home in the city of Dakhla, occupied since 238 days, due to their insistence on raising the flag of #Desert _ Republic above the front of their home and moving to stop crimes against humanity and war crimes that are committed The Moroccan occupation against them and their family.
Moroccan police elements in their civil and regular uniforms impose siege on the two fighters by cutting off water and electricity, preventing them from leaving their home, preventing all those who want to visit them, sexual harassment, threatening to kill them Different racist practices, within actions that made Saharawis in the occupied cities, regain scenes of siege and the slow killing policy applied by the South African elementary miz regime and the practices of the occupied Zionist entity against the honorable struggle in occupied Palestine. The latest of these practices, the Moroccan security forces, poured smelly liquid material into the house of two fighters in the summer time, what caused them health complications and their sitting mother, 84-year-old #Mento _ Amberik Sunnah and the good underage child, Amberk Khia, what lost family members, focus and feeling severe joint pain and inability to hear and breathe.
Actions that made the Ministry of Occupied Land Affairs and Desert Communities describe, the siege of Khia's family, as a stigma on the United Nations and the International Committee of the Red Cross, and called on them to intervene to protect this family who is oppressed with inferior practices throughout That long. For its part, the Saharawi Human Rights Commission warned the Moroccan occupation authorities against reckoning with the lives of the two militants, denouncing the disregard of the jurisprudence and humanitarian bodies and mechanisms, the United Nations, which set a blatant example of the impunity of the Moroccan monarchy.
Website to break the blackout imposed on the Western Sahara issue
To prevent distortion of these facts, Portuguese academics, two days ago, launched a social networking site that is concerned with the archive of the war in Western Sahara, aimed at providing daily and immediate information for those interested in the issue of the conflict in Western Sahara, students and journalists, in different Languages address the war in Western Sahara with maps, graphs and official legal documents issued by various parties involved in the conflict. Leaders of the Centre for African Studies, Portuguese University of Porto, emphasized that the idea of building the site was imposed by media blackouts and the lack of sources following the Second War to decolonize Western Sahara, after Morocco violated the ceasefire agreement on November 13 2020.
Site supervisors regret the presence of countries in the United Nations decolonization regulation while we are in the twenty-first century, assuring that their quest is from this initiative, so that the information that will be collected at the end of the war does not remain from the production of colonial power alone It was the case in all previous wars and the neglect of what the colonial party was exposed to. The academics highlighted that their goal too, remains to provide as much historical documents and data as possible while making the periodically banned database accessible to historians, students and journalists by providing objective information about the reality of the conflict and what the Saharawi people suffer From the scourge and spread it through various social media.(Evening)