NOVANEWS
Making A Lot Of People Really Angry

In a gesture which could not be more emblematic of the economic importance of Saudi Arabia, the British government has declared all UK flags should be flown at half-mast to mourn the death of King Abdullah, sparking fury at Westminster.
The Department of Culture, Media and Sport (DCMS) told Huffington Post UK the order had come from Buckingham Palace. Buckingham Palace said that it had come from DCMS.
"Buckingham Palace is flying the Union Flag at half-mast in accordance with the guidance issued by DCMS," a spokesman told HuffPost.
Neither were able to offer an explanation on the instruction for British institutions to honour the ruler of a nation which endorses public beheadings, floggings for apostasy and where women are forbidden from driving.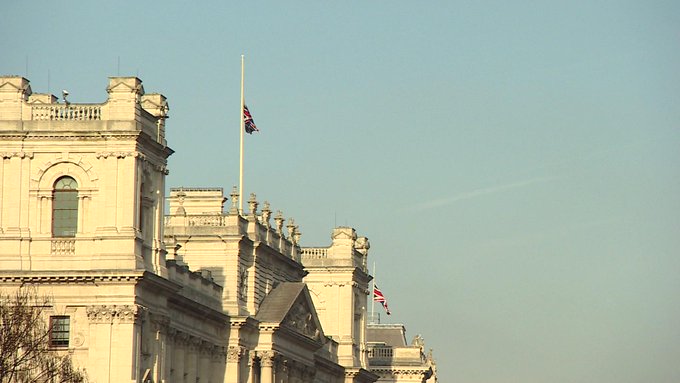 A statement from the DCMS issued earlier this morning said: "It is requested that all flags be half-masted from 8am today until 8pm this evening. Any other UK national flags flown alongside the Union Flag when it is at half-mast should also be at half-mast."
The DCMS later emailed HuffPost UK stating: "In line with long-standing arrangements, the Union Flag is flown at half-mast on Government Buildings following the death of a foreign monarch."
Westminster Abbey was one of the institutions that flew the flag at half-mast today, as well as government buildings in Whitehall.