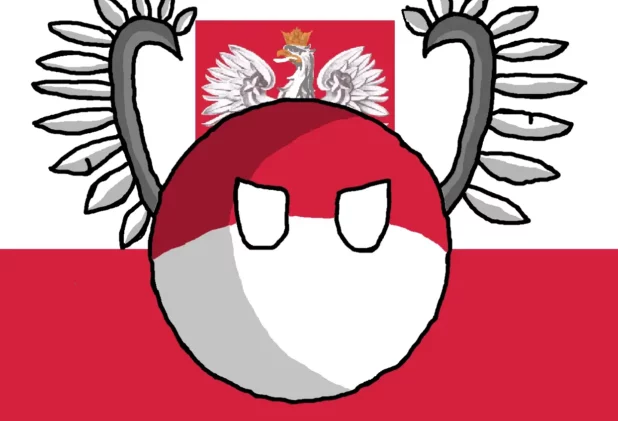 Previously: Poles Officially Experiencing "Ukie Fatigue"
This is a massive story that is somehow not being considered important by New York Times, Washington Post, CNN, or any of the others.
This should be the top headline.
Poland has been the single biggest ally of the Ukraine, and somehow, these Ukies managed to piss them off so bad that they're dipping out.
Poland, one of Ukraine's staunchest allies, has announced an end to its arms transfers to the country, a day after President Volodymyr Zelenskiy accused Warsaw of playing into Russia's hands by banning Ukrainian grain imports.

Poland is one of Kyiv's main weapons suppliers and has been one of the loudest cheerleaders for the Ukrainian cause since the full-scale invasion began last February, but relations have soured over recent days amid the growing row over grain.
It's a lot more complicated than that.
Poland has an entire list of complaints, from the celebration of the mass murder of Polish peasants, to the behaviors of refugees in their country, to the entitlement.
The grain deal hissy-fit was just the final straw.
The argument has led to heated rhetoric between the two countries on the sidelines of the UN general assembly, with the Polish president, Andrzej Duda, comparing Ukraine to "a drowning person clinging to anything available".
On Wednesday, the Polish prime minister, Mateusz Morawiecki, said his country had decided to prioritise its own defence in the future. "We are no longer transferring weapons to Ukraine because we are now arming Poland with more modern weapons," he said.

The announcement has largely rhetorical significance – the majority of available Polish military aid was transferred to Ukraine in the early months of the war, and there is no question of putting a stop to the use of Poland as a transit and repair hub for weapons supplies from other countries.

On Thursday, the Warsaw government spokesperson Piotr Müller clarified the statement, noting that Poland "is only carrying out previously agreed supplies of ammunition and armaments".
Probably… it was probably also a consideration of the Poles that the Ukraine is totally losing, and it is therefore pointless to support them.
What's more: if the Ukraine loses, the government is going to collapse, and the Poles will once again have a shot at their plan to occupy Galicia.
Stupid like a fox.
Right now, Poland is still hosting the migrants, they're still letting the US and EU use their territory as a staging ground for the war, and so on. But this is the first step in jumping ship totally.
It's the biggest indicator thus far that the jig is up.