"The souls of non-Jews come from impure sprits and are called pigs."
JEWISH TALMUD Jalkut Rubeni gadol 12b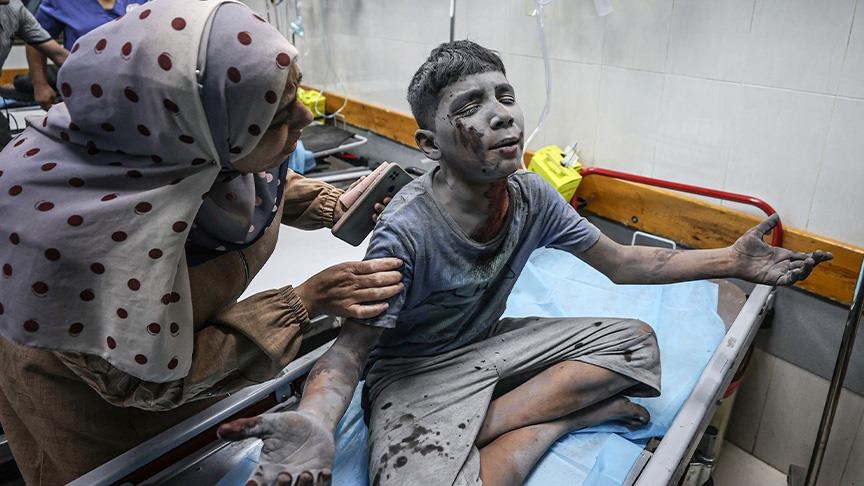 Hamas spokesman Hazem Qassem called for a real effort to open the Rafah crossing to bring in aid and remove difficult cases for treatment abroad.
Qassem said in press statements on Sunday: The terrorist Nazi enemy has been carrying out genocide against our people in Gaza for 23 days with the aim of ending the Palestinian presence. He will not succeed in that, God willing.
He stressed that there is a state of steadfastness and bravery among the resistance in defending our people, the land, and the holy sites.
He pointed out that the Nazi terrorist occupation pretends that it is not interested in the issue of prisoners. But he will have to deal with it and submit to the conditions of resistance in the end.
The Hamas spokesman called on the masses of the nation in the Arab and Islamic world and the masses supporting the Palestinian cause in all countries to escalate the movement rejecting the Nazi terrorist Zionist aggression and to put pressure on American and Zionist interests.
He stressed that our Palestinian people will continue their legitimate struggle under all international and humanitarian laws to regain their full rights, God willing.
اقرأ المزيد عبر المركز الفلسطيني للإعلام:
https://palinfo.com/news/2023/10/29/857813/