Gaza Water and Health Crisis Deepens as Israel's Bombardment Stretches into 11th Day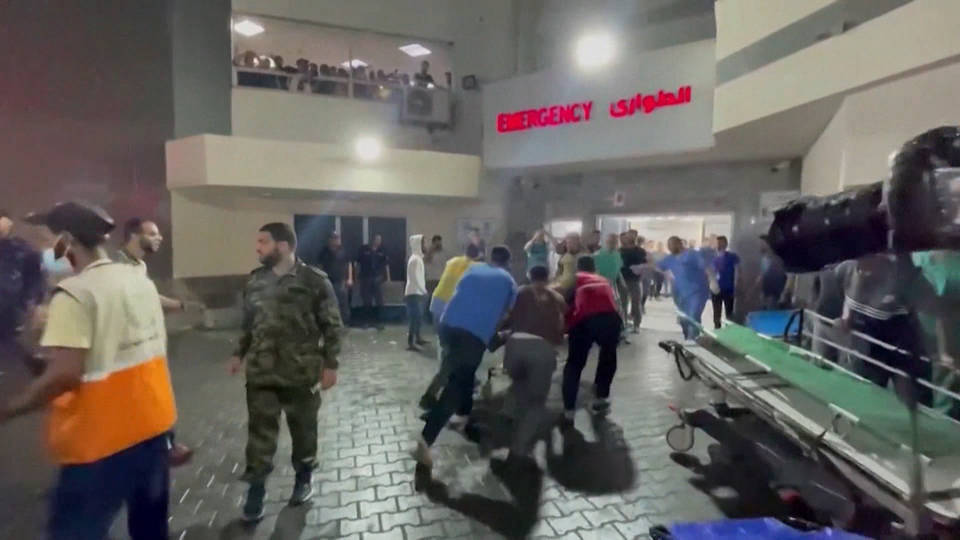 Gaza's humanitarian crisis has deepened after an 11th consecutive day of unrelenting attacks by Israel on the besieged Palestinian territory. Health officials say the latest Israeli airstrikes and artillery fire killed at least 71 people, including attacks on Rafah and three homes in Khan Younis. The strikes in southern Gaza killed and wounded civilians who had heeded Israel's order to evacuate the northern half of the territory.
Since October 7, Israel's attacks on Gaza have killed 2,800 people — over a third of them children — a figure that does not include an estimated 1,000 additional Palestinians trapped under rubble of homes and businesses. With no water allowed into Gaza, and no fuel for desalination plants, residents have been forced to tap Gaza's only aquifer, which is contaminated with sewage and seawater. Fears are growing over the spread of disease as garbage piles up and sewage goes untreated.
The U.N reports 20 of 23 hospitals in Gaza are only partially operational, with critical shortages of fuel needed to run generators for life-saving medical devices. Painkillers have run out, and blood banks are running low. The World Health Organization says among those most at risk are 84,000 pregnant women in Gaza.
As of Tuesday afternoon, the sole crossing point between Egypt and the Gaza Strip in Rafah remains closed, with Israel continuing to deny entry to a caravan of aid trucks lined up on the Egyptian side. This is Mariam, a British Palestinian girl whose family has spent days trying to escape Gaza.
Mariam: "I'm like really in fear. And like every time I just have the thought of me dying in a bomb in Gaza, like, it's not a good thing. Like, every place I go, I go run away, and I just find bombs, and I find dead people. And, like, maybe one day I'll end up like them. But it's a really scary thing for me."