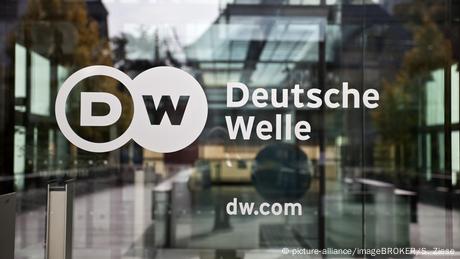 When German broadcaster Deutsche Welle fired seven Arab journalists over accusations of antisemitism, many in Germany and abroad took its decision at face value. But a closer look shows that DW's investigation was far from transparent or well-intentioned.
.
The targeted journalists have expressed that the investigation commissioned by DW appears to have been politically motivated and focused on scapegoating Arab and especially Palestinian employees, leaving an environment of fear, distrust, and strict self-censorship when it comes to Israel-Palestine at an already mismanaged and scandal-ridden DW.
.
"The moment they named [Ahmad] Mansour as one of the 'experts' in the committee, I thought 'OK, this is not going to go very well,'" said one of the fired DW employees. "He is a known Islamophobe and has extreme opinions with regards to the Israeli-Palestinian conflict. So we tried to warn DW about his impartiality, but nobody listened."
.
One employee with whom +972 spoke noticed that Mansour hardly even mentioned the word "Jewish" in his questioning, nor asked about their definition of antisemitism. "Mansour said the word 'Jewish' once, and it was in a question of whether I defined Israel as a Jewish-only country. All the questions were only related to Israel," they said.
.
"Journalists within DW are scared, and they've been scared into silence," said Maram Salama. "It is really horrible that journalists have a personal censor. It is a really dangerous trend in Germany that you cannot criticize Israel."
.
Read the full report by Hebh Jamal and Lena Obermaier through the link in our bio.