We urgently need you to dial 999 if you know where Lee Martin is. Click this link to see his photograph.

The 41-year-old is wanted on suspicion of stabbing and kidnapping a woman in Solihull last Sunday (5 September).

The woman – who is known to Mr Martin – managed to safely get out and thankfully her physical injuries were not life-threatening.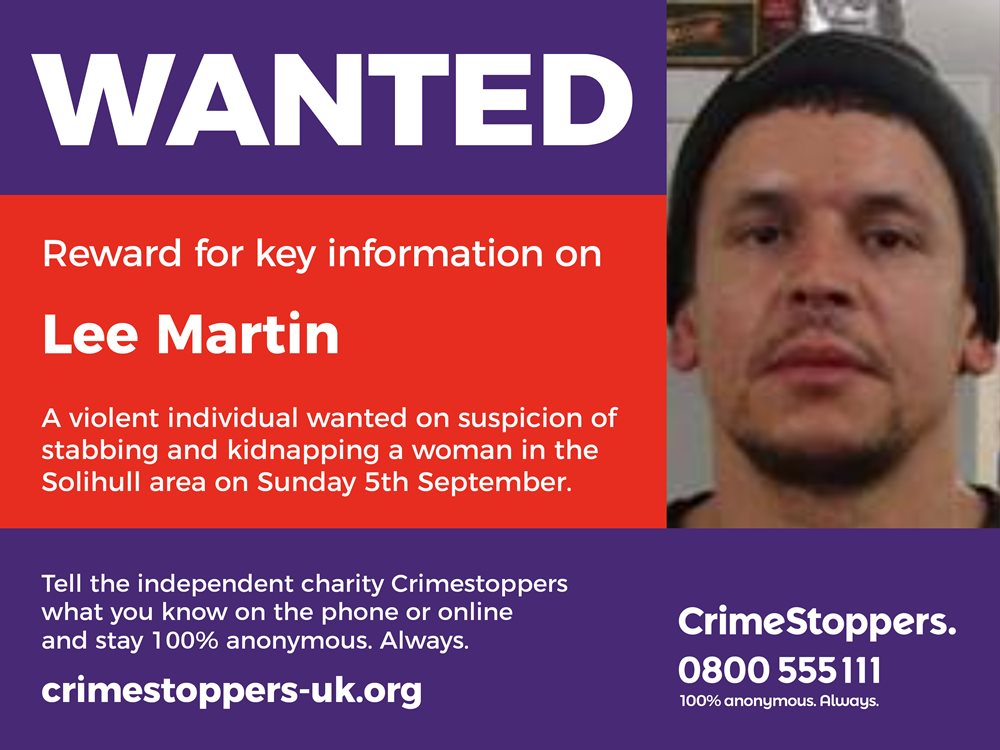 We've been searching for Lee Martin ever since. He could be anywhere in the West Midlands.

If you see him or know where he is, you must not approach him. We believe he is dangerous and could be armed.

The charity Crimestoppers are offering a reward of up to £3,000 for information that leads to the arrest of Lee Martin. You can contact them via their website or by phone on 0800 555 111 which is open 24/7. You can also use their secure anonymous online form.


Message Sent By
Billy Corrigan (Police, Communications Manager, Corporate Communications Department , West Midlands)