NOVANEWS
The "American" Secretary of State, John "Kerry" Cohen and his brother have both come out publicly to affirm that are in fact Jews and therefore cannot be anti-Semitic or anti-Israel, as some right wing Zionist extremists have alleged.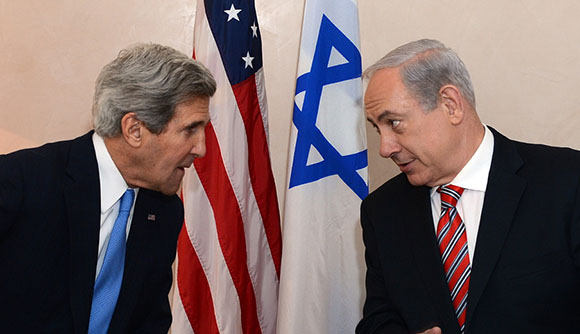 Responding to allegations by members of Israel Prime Minister Benjamin Netanyahu's cabinet who accused Kerry of endorsing "anti-Semitic" efforts to impose sanctions on Israel when he voiced concern that failure to reach a peace accord with the Palestinians could lead to economic boycotts, Kerry-Cohen
made his latest remarks in an interview aired on Thursday by Israel's Channel 2.
According to Kerry-Cohen, his feelings toward Israel changed ten years ago, after he found out that his family was actually Jewish.
"It's a connection that's deep," 
he said.
 "Israel itself has a special connection to me, not just because of that personal, now-known connection, but more importantly because of the amazing journey of the Jewish people. And now I've learned that, I have got a better sense of that."
Kerry claimed that he first found out about his Jewish ancestry in 2004, when he was running for president against George W. Bush.
Both his father's parents were born Jews and converted to Christianity because of alleged "anti-Semitism," and they changed their name from Cohen to Kerry when they immigrated to the United States.
His comments were echoed by his brother, Cameron Kerry-Cohen wrote publicly about the family's Jewish roots in a column
in Israel's largest circulation daily newspaper, Yediot.
Cameron Kerry-Cohen married a Jewish woman and he and his family are practicing Jews.
"There is no truth and no good that can come by calling into question John Kerry's good faith toward his own heritage," 
Cameron Kerry-Cohen concluded in his column, a translation of which was posted on the U.S. Embassy's Facebook page.
 "Israel and the Jewish people deserve better than that."
It is important to understand that the allegations against Kerry-Cohen are being made by ultra-extremist right wing Zionists, who are upset that the more "moderate" Zionist Supremacists want to slightly soften their public image.
This policy shift is supported not because it is in anyone else's interests, but only because they believe it best supports the racist state of Israel's case.
In other words, this "conflict" is only between an extreme set of people who are in dispute with an even more extreme group—while their common ideal—Jewish Supremacism—is never under question.
This can be seen from Kerry-Cohen's pronouncements on Israel, contained in the Israeli Channel 2 broadcast.
During that show, he said that he sometimes spends "hours on the phone with Prime Minister Benjamin Netanyahu and understands him."
"If we've answered all of the challenges of security for Israel, if he has secured the nation state of Israel as the home of the Jewish people, if he has secured recognition and secured the refugee issue — properly dissolved — I hope he will [agree to peace],"
 Kerry-Cohen said, referring to Netanyahu's stance on peace discussions.
Note however, that the demand for a Jews-only state is always first and foremost at the demands of both the "moderate" and "extreme" Zionist Supremacists—in other words, their core policy remains identical.