NOVANEWS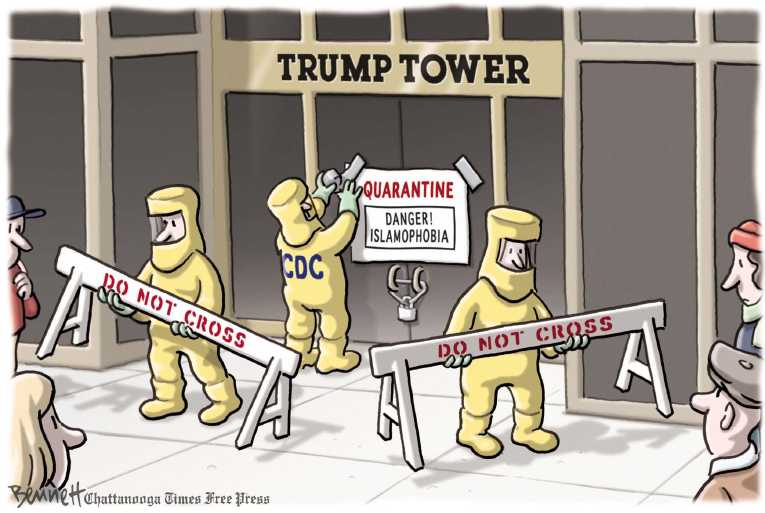 US President Donald Trump's banning of Muslims from entering the country is reprehensible but not the worst crime that Washington has committed over the past years, says a political commentator in London.
Catherine Shakdam, the programs director of Shafaqna Institute for Mideast Studies, made the remarks during an interview with Press TV about Trump's recent anti-immigration orders.
Trump signed a new executive order on Friday, indefinitely blocking the entry of Syrian refugees while suspending the entry of any immigrants from Syria and other Muslim countries like Sudan, Somalia, Iraq, Iran, Libya and Yemen for 90 days.
UK Labour leader Jeremy Corbyn said Sunday that Trump should be blocked from making his planned state visit to Britain as long as his "Muslim ban" policy remains in place.
During her visit to Washington, UK Prime Minister Theresa May said Saturday that Trump had accepted an invitation from Queen Elizabeth II to visit Britain later in the year.
Shakdam said while Corbyn's remarks were refreshing, they were "hypocritical" in a sense, given Corbyn and other British politicians' silence during Washington's "crimes" against Muslim nations.
"I don't think that it is going to translate into anything technically on the ground," Shakdam said, arguing that Corbyn had other objectives in mind as well.
"Corbyn is kind of toeing the line as well, trying to come across as a demagogue and giving the people what they want to hear," she argued.
"If people feel the need to come and criticize this immigration ban, visa ban.. it is all well-endured," she went on. "But I don't recall people being particularly angry when they found out for example that the US was doing renditions," or attacked Pakistan, Afghanistan, Yemen and Syria.
"Personally, I do not think it is the worst thing that America has committed in terms of crime or idiotic policy over the past decades," she concluded.