By Fabio Giuseppe Carlo Carisio 
The victory of the Conservative Shiite Habrahim Raisi's in the recent presidential elections in Iran has aroused different international political reactions. A few days after its official investment to president of the Islamic Republic of Iran, American sanctions overwhelm the freedom of press, censoring Tehran world network.
While the renewal of the nuclear treaty between Iran and US (Joint Comprehensive Plan of Action) still seems to be in high seas for the pressure of Israel that opposes the concession to Tehran of the use of nuclear power plants (where the enrichment of uranium for atomic weapons It takes place in violation of international regulations) the Press TV domain in English and other Iranian sites has been blocked by the administration of Joseph Biden who continues on the same line as that of Donald Trump against the Middle Eastern country by a Shiite, and therefore disagreeable to the Arab countries of the Persian Gulf that have signed with Israel, thanks to the mediation of Washington, Abraham's Deal.
Sayyid Ebrahim Raisol-Sadati, simply known as Ebrahim Raisi (Persian: ابراهیم رئئسی "Ibrāhīm raīsī"; Mashhad, 14 December 1960), is an Iranian politician and magistrate. He achieved a degree in Islamic law at the Motahari University of Tehran.
He started studying in the Qom seminar, where one of Iran's most important mosques arises a short distance from an impregnable underground nuclear fortress, at the age of 15, and later started attending the Ayatollah Sayyed School Muhammad Mousavi Nezhad first and the school of Ayatollah Borujerdi in Qom in 1976 then; He was a student of Seyyed Hossein Borujerdi, Mortahhari, Abolghasem Khazali, Hossein Hamedani Noori, Ali Meshkini and Morteza Pasandideh. He was one of Khomeini's young revolutionaries.https://www.gospanews.net/en/2020/01/05/irans-revenge-starts-from-qom-thanks-to-fordows-nuclear-bunker-plant/embed/#?secret=98ZURttzak
It becomes really difficult to think that his appointment has nothing to do with the application of censorship to the most important Iranian network in a view that confirms the guidance of the West, and of the Masonic Deep State that supported Biden, has cancel every different thought above all if it comes from the Shiite Muslim minority that in Iran, as in Syria and Lebanon (other countries affected by the US sanctions), controls political power.
---
by Press Tv
In what seems to be a coordinated action, a similar message has appeared on the websites of a series of Iranian and regional television networks that claims their domains have been "seized by the United States Government."
The notice, which appeared late Tuesday on the website of English-language television news network Press TV as well as a number of other Iranian and regional news channels, cited US sanctions laws for the seizure and was accompanied by the seal of the Federal Bureau of Investigation (FBI) and the US Department of Commerce.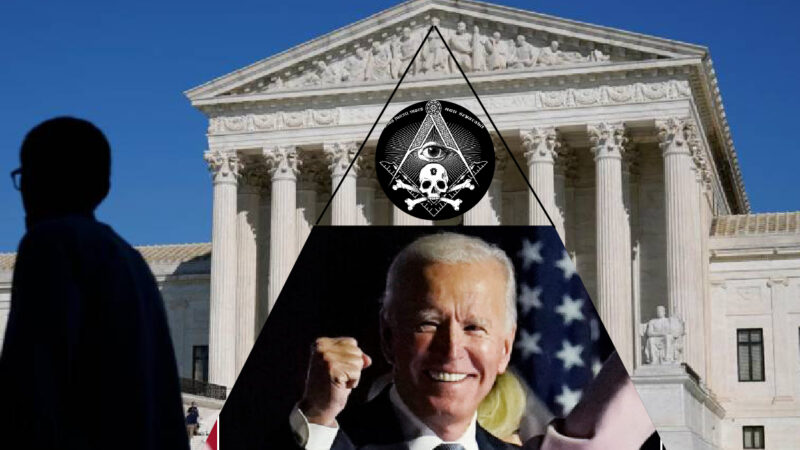 US: Biden & Deep State's Masons Win! Supreme Court refused to investigate on alleged Electoral Frauds
8.111 Views UPDATE ON DECEMBER, 14, 2020 NBC NEWS –  The Electoral College on … Leggi tutto
"The domain presstv.com has been seized by the United States Government in accordance with a seizure warrant…as part of a law enforcement action by the Bureau of Industry and Security, Office of Export Enforcement and Federal Bureau of Investigation," the message read.
The websites of Iran's Arabic-language Al Alam television news network, Yemen's al-Masirah TV channel and Bahrain's Lualua television network were also among the targeted outlets. The US government has not officially commented on the matter, but some reports said the websites might have been hacked.
Press TV has announced that its website will be available on .ir domain. Over the past years, the United States has for several times taken similar measures against Iranian media outlets.
Google renews attack on YouTube account of Iran's Press TV. Google has for the seventh time targeted Iranian broadcaster Press TV, blocking the English-language news network's access to its official YouTube account without any prior notice.
The US tech giant Google has recurrently taken on Press TV more than any other Iranian outlet given the expanse of its viewership and readership.
In March, Google for the seventh time blocked the English-language news network's access to its official YouTube account without any prior notice, citing "violations of community guidelines."
Leading Iranian News Agency's Website Blocked by Us "illegal move". Cyber-war going on…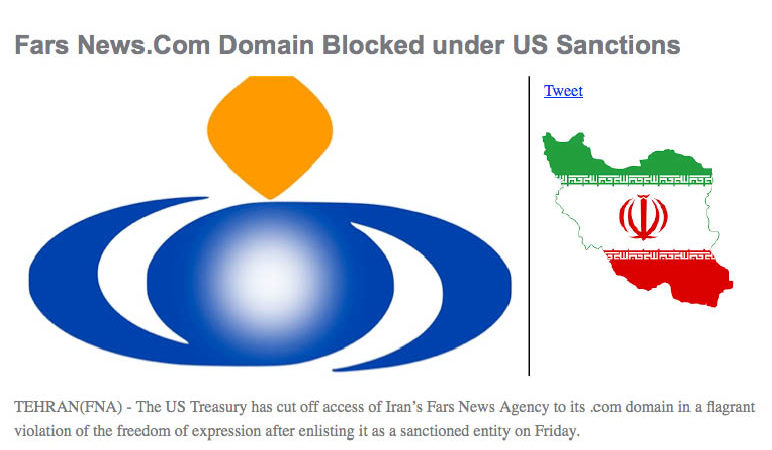 8.406 Views by Fabio Giuseppe Carlo Carisio VERSIONE ORIGINALE IN ITALIANO The website of … Leggi tuttoLeading Iranian News Agency's Website Blocked by Us "illegal move". Cyber-war going on…gospanews.net
The US-based social media giant Facebook also informed Press TV in the same month that its account had been shut down for what it claimed to be the Iranian news channel's failure to "follow our Community Standards." The page was reinstated a few days later.
The Tehran-based English-language news network has repeatedly fallen victim to censorship on multiple fronts, including Twitter and Instagram besides Google and its services.
Syria Again under Fire! Another alleged attack by Israel which opened New Secret Nuclear Factory
8.989 Views by Fabio Giuseppe Carlo Carisio The Syrian army air defenses intercepted on … Leggi tuttoSyria Again under Fire! Another alleged attack by Israel which opened New Secret Nuclear Factorygospanews.net 3Commenti