NOVANEWS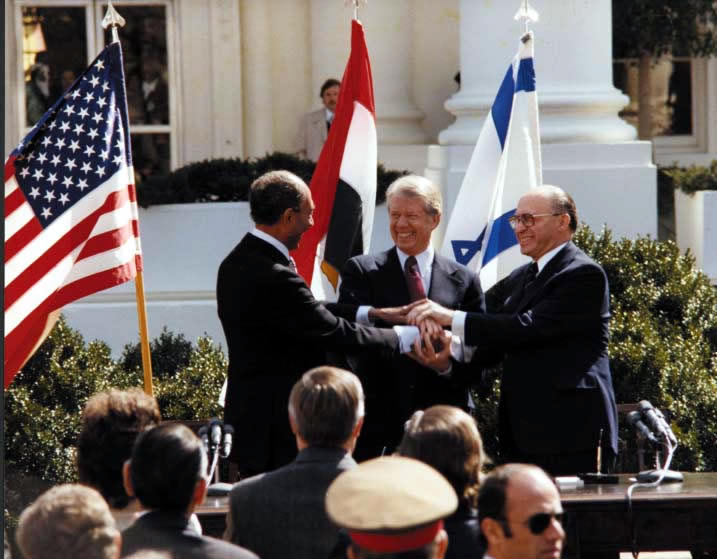 State Department comment comes amid remarks by leaders of Egyptian Islamist party, according to which the 1979 treaty does not bind Egypt's new regime.
Haaretz
The Muslim Brotherhood gave the United States assurances regarding the maintaining of Egypt's peace deal with Israel, a top U.S. official said on Thursday, despite recent comments by party leaders claiming that the 1979 treaty did not bind Cairo's new regime.
Earlier this week, the Muslim Brotherhood, the overwhelming victor in the first round of elections for the Egyptian Parliament, announced that would not recognize Israel and intends to bring the Israeli-Egyptian peace treaty to a referendum.
"We will not recognize Israel under any circumstances; we are talking about an occupation entity and a criminal enemy," said Dr. Rashad Bayoumi, the deputy head of the Brotherhood.
However, speaking to the press on Thursday, U.S. State Department spokesperson Victoria Nuland indicated that the Egyptian Islamist party provided assurances regarding the country's peace treaty with Israel.
Referring to a recent on the Muslim Brotherhood member interview with Al Hayat, where he said that the treaty with Israel is not binding, Nuland said: "We've seen this press report. I would say that it is one member of the Muslim Brotherhood. We have‬ had other assurances from the party with regard to their commitment not only to universal human rights, but to the international obligations that the Government of Egypt has undertaken."
The U.S. official added by saying that, "as we've said again and again, not only with regard to Egypt but with regard to other states in that region in transition, we expect that legitimate parties will not only support universal human rights, but will also continue to support international obligations made by their governments they have made commitments to us along those regards, and as I said, we will judge these parties by what they do."
Nuland's comments came after last month top Egyptian opposition figure Mohamed ElBaradei told Iran's Fars news agency that the United States is engaged in secret talks with Egypt's ruling military council geared at ensuring that the country's democratically elected regime will maintain its peace treaty with Israel.
"The negotiations were completely secret and confidential," ElBaradei told Fars, adding that what the ruling military indicated "said was that the talks were about bilateral and mutual relations, but I believe that Americans wanted to ensure that the deals signed between Egypt and Israel will remain intact if Islamists ascend to power."