NOVANEWS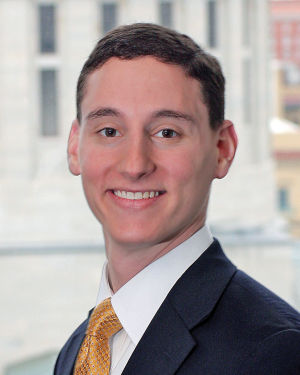 Treasurer Mandel makes largest such purchase in United States history

ed note–this is how they do it, and why they always win and we always lose…
Note how first he was placed as a member of the Ohio House of Reps, where he worked on the particular bill to increase the state's portfoglio in foreign investment. Then after the bill becomes law, he becomes the state treasurer so that he can oversee the entire operation.
And by more and more states investing their money in Israel, it puts more pressure on the Federal Government in D.C. to make sure that Israel stays 'solvent' and stable, lest the states run into financial problems if Israel's 'value' is threatened by war, instability, etc, in effect, creating a 'pro-Israel lobby' comprised of the various states within the US who have invested in the Jewish state.
And all the while, the Jewish state takes the money given to her in the form of bond investments paid for by taxpayer money and invest it in even more espionage against America and more acts of state terrorism against America along the lines of the USS LIBERTY and 9/11.
SIMPLY UNBE-FREAKING-LIEVABLE
clevelandjewishnews.com
Ohio Treasurer Josh Mandel has purchased $42 million in Israel Bonds, the largest single government purchase of Israel Bonds in United States history.
The purchase was completed March 1. Mandel's office in Columbus announced it to the Cleveland Jewish News that day.
"We believe this is a sound investment for the taxpayers of Ohio and consistent with our strategy of investing in safe and strong securities," Mandel said in a telephone interview March 4.
The investment increases the total amount of Israel Bonds in the Ohio treasury portfolio to more than $80 million, the largest amount of Israel bonds held by an Ohio treasurer, according to information provided by Mandel's office.
"During our administration, we've managed to earn a 'AAA' credit rating on our multibillion-dollar STAR investment fund, as well as earning the first upgrade in a decade on the Ohio Enterprise Bond Fund," Mandel said.
"This investment fits into the strategy that has produced positive results for us over the past couple years."
Mandel, a 1996 Beachwood High School graduate, has served as Ohio treasurer since January 2011. He and his wife, Ilana Shafran Mandel, live in Beachwood.
"This investment was made possible by bipartisan leadership in the state legislature," Mandel said. "I credit the leaders on both sides of the aisle for enabling our office to make this investment."
Michael Siegal, a member of the Israel Bonds national board of directors and former national chairman of Israel Bonds, said the corporation is "thrilled" that Ohio would take the lead among a number of states that are purchasing Israel Bonds.
"We're very pleased the treasurer's office would make the proper decision to support the state of Israel by making a very strong investment for the state of Ohio, with a good return," said Siegal, CEO of Bedford Heights-based Olympic Steel.
Alan Gottlieb, chairman of Israel Bonds for the Cleveland area, said it's the single-largest bond purchase Ohio has made.
"Obviously, we're thrilled with that," said Gottlieb, vice president of Gottlieb & Sons of Cleveland. "It shows support by Josh Mandel for the state of Israel."
Izzy Tapoohi, president and CEO of Israel Bonds, headquartered in New York, said in a prepared statement, "Treasurer Mandel's historic purchase of Israel Bonds is a great example for fiscal officers across the country who wish to provide a competitive return on taxpayer dollars, while harnessing their state's economic power to support freedom and democracy.
"We appreciate treasurer Mandel's record-setting purchase of Israel Bonds, which will add another stable investment to the state's already strong portfolio, provide increased diversity and generate a solid yield that can be used to fund taxpayer priorities," he said.
Jay Schottenstein, general chairman of Israel Bonds for central Ohio, also called it a historic purchase.
"We are gratified by treasurer Mandel's continued recognition of Israel Bonds as dependable securities, as well as the fact that Israel Bonds represent an investment in a sister democracy with shared values and ideals," Schottenstein, chairman of Columbus-based Schottenstein Stores Corp., said in a statement.
Gottlieb also expressed his appreciation to Thomas Lockshin, executive director for Israel Bonds in Ohio and Kentucky, for "his hard work in seeing this process through."
Lockshin, whose office is in Beachwood, said the Ohio treasurer's ability to buy these bonds has been made possible by two significant events within the past 20 years.
In 1993, the Ohio Revised Code was amended to allow the state to invest in foreign bonds, he noted.
In 2010, the Ohio Legislature passed Senate Bill 181, which allows the treasury to increase debt earnings in foreign nations from one-half of 1 percent to 1 percent of the state's portfolio.
Mandel, then a state representative, was the Republican co-sponsor of the bill, along with Stephen Slesnick, a Democrat from Canton. Joyce Garver Keller, executive director of Ohio Jewish Communities, and Lockshin assisted in the process.
"This allowed the state treasurer more capacity to hold foreign bonds that meet the required criteria," Lockshin said.
The previous highest single purchase of Israel Bonds in U.S. history was $25 million by "a number of states," Lockshin said. He said his office could not be more specific due to confidentiality requirements.
Israel Bonds, officially known as Development Corp. for Israel, was established in 1951 to underwrite securities issued by Israel's Ministry of Finance. It ranks among Israel's most valued economic and strategic resources, according to israelbonds.com.
Worldwide sales since the first bonds were issued in 1951 are nearly $35 billion, the website indicates.
"Israel Bonds are an attractive investment option for state and municipal public funds because they maintain a high credit rating, are dependable and yield a competitive interest rate," Mandel's office said in a fact sheet provided to the CJN.
"The fixed rate Israel Bonds purchased by the Ohio treasurer's office in this offering have yields that are three to four times the rates of comparable U.S. treasuries."
After two years in office as Ohio treasurer, Mandel has generated $2.6 million in savings on behalf of taxpayers and increased the treasurer's liquidity portfolio by $2.5 billion, the fact sheet states.
Mandel, 35, served as a state representative from 2007 to 2010. He was a Lyndhurst councilman for three years before being elected to the Ohio House. Last fall, he lost his bid to unseat incumbent U.S. Sen. Sherrod Brown, D-Avon.
Mandel also served eight years in the U.S. Marine Corps, including two tours in Iraq.