By: VT
US occupation forces are reportedly training a group of Daesh Takfiri terrorists in the countryside of Syria's northeastern province of Hasakah to carry out various acts of terror, as Washington is seeking to further cement its foothold in the war-ravaged Arab country and plunder its natural resources.
Press TV: Syria's official news agency SANA, citing local sources speaking on condition of anonymity, reported that a number of the terrorists have been trained at the US military base in al-Shaddadi town over the past few days on how to fire rocket-propelled grenades (RPGs), shoulder-launched rockets as well as anti-armor and anti-aircraft missiles.
The sources added that the Takfiris are set to be transferred within a short period of time to Jazira Region in the eastern Syrian province of Dayr al-Zawr and the Syrian desert, northeast of the capital Damascus, to attack positions of Syrian army forces, vital facilities and popular gatherings.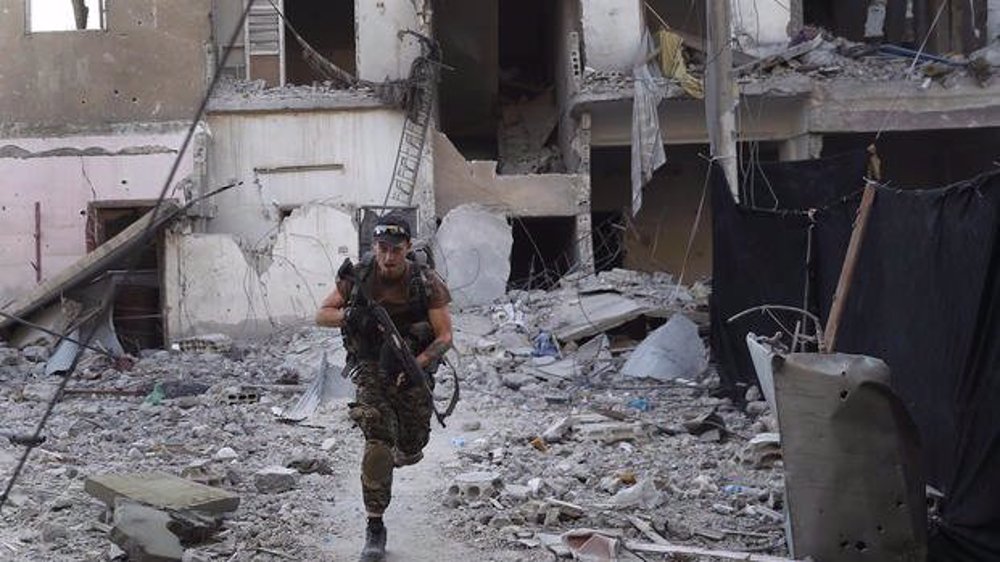 Pentagon-ordered report faults US military on slaughter of Syria civilians
The US military could have done more to protect civilians trapped in Raqqa, Syria, as it pounded the city to rubble during a battle with Daesh militants in 2017 that also killed some 1,600 civilians, a Pentagon-commissioned report says.
Last month, the US military, supported by allied Kurdish militants of the so-called Syrian Democratic Forces (SDF), transferred a large number of Daesh terrorists from several detention centers in Dayr al-Zawr province to facilities in the neighboring Hasakah province.
Lebanon's Arabic-language al-Mayadeen television news network, citing local sources, reported at the time that American occupation forces and their allies relocated scores of the extremists to the Industrial Secondary Prison and Ghweiran Prison (also known as al-Hasakah Central Prison).
The sources added that strict security measures were enforced in the southern sector of Hasakah province during the evacuation process.
The sources noted that the transfers took place amid information that Daesh terrorists were planning to storm al-Kam Prison in the town of al-Shaddadi as well as al-Sour Prison on the outskirts of Dayr al-Zawr.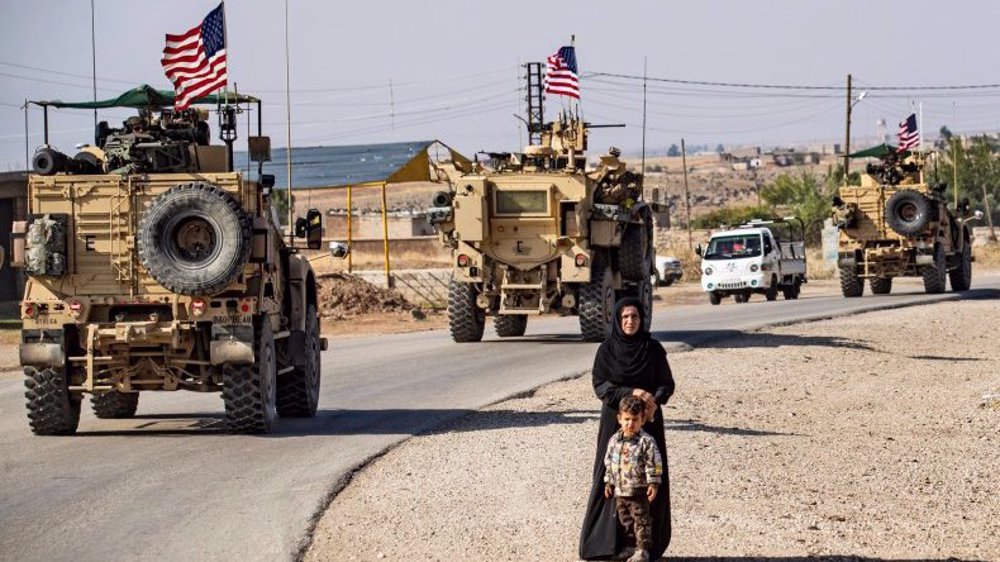 US adamantly pursuing hostile approach, subversive policies against Syria: Envoy
Damascus says Washington is adamantly pursuing a hostile approach and subversive policies against the Syrian government and people.
A number of captured Daesh terrorists have already confessed to close cooperation, with US military forces stationed at al-Tanf base in the central Syrian province of Homs on carrying out various acts of terror and sabotage.
During confessions broadcast on Syria's state-run television network in May 2020, several terrorists revealed that they were instructed by American forces to target Syrian government troops in and around the ancient city of Palmyra, the Tiyas Military Airbase – also known as the T-4 Airbase, the Shaer gas field as well as nearby oil wells.
Syrian army, civilians block US military convoy in Hasakah
Separately, local residents of a village in Syria's oil-rich province of Hasakah have joined forces with government troops to block a US military convoy attempting to pass through their community.
SANA reported that a US convoy of five armored vehicles was forced to turn around and head back in the direction on Sunday afternoon it came from after locals of Salhia Harb village, backed by Syrian army troops, blocked the road and prevented its movement.
The villagers hurled rocks at the vehicles. No injuries were reported.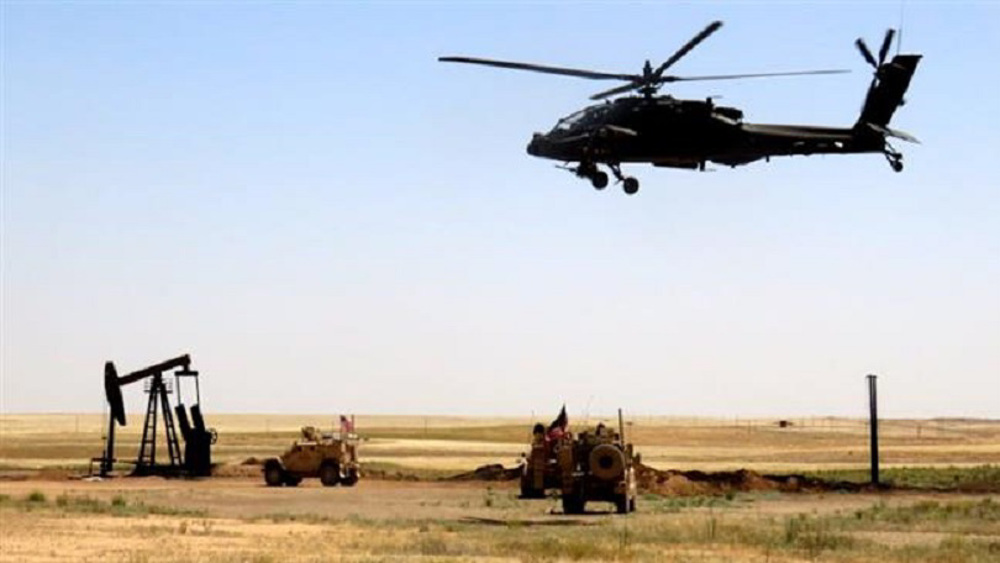 US military keeps smuggling crude oil from Syria's Hasakah into Iraq: Report
The US military keeps smuggling crude oil from Syria's Hasakah into northern Iraq, a report says.
The US military has stationed forces and equipment in eastern and northeastern Syria, with the Pentagon claiming that the deployment is aimed at preventing the oilfields in the area from falling into the hands of the Daesh terrorists.
Damascus, however, says the unlawful deployment is meant to plunder the country's resources.
Former US president Donald Trump admitted on several occasions that American forces were in Syria for its oil.
After failing to oust the Syrian government with the help of its proxies and direct involvement in the conflict, the US government has now stepped up its economic war on the Arab country.
Report: US bases in region host undercover Israeli military forces, intelligence agents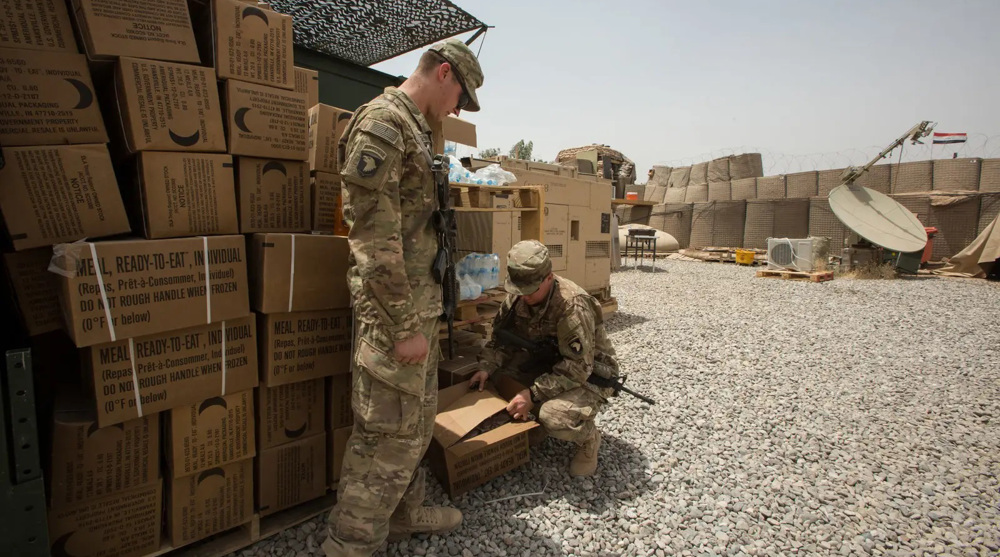 This file photo shows US military personnel at Camp Swift, outside the Iraqi city of Makhmour, some 50 miles south of Mosul.
Israel has been deploying part of its military aircraft and espionage equipment along with the regime's military experts in US bases scattered in some countries in the West Asia region, a new report says.
The report released by Iran's Nournews website on Monday says undercover Israeli military personnel deployed to US bases in the region conduct their own missions independent of American forces present in those bases.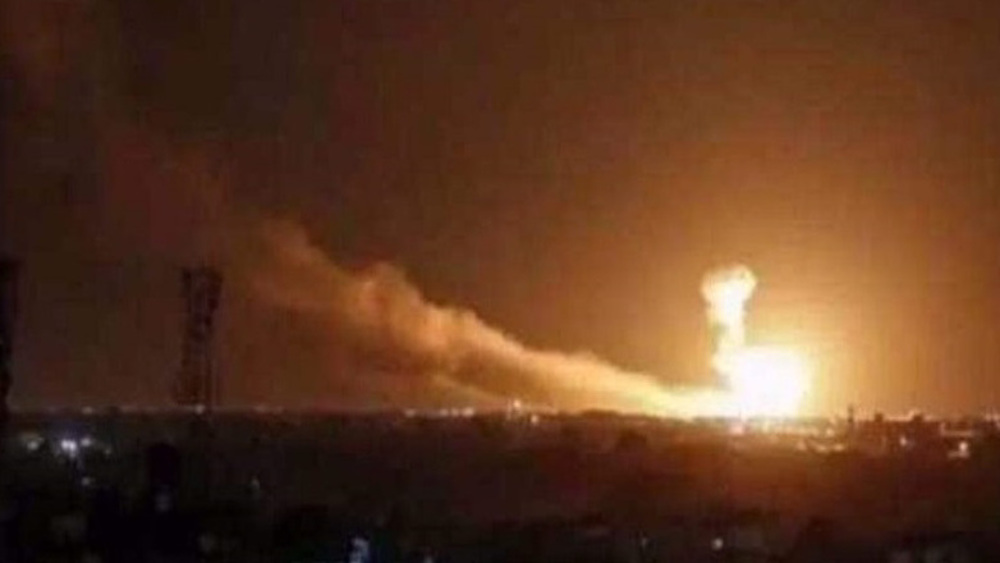 What were Iran's motives for striking Mossad?: Investigative website weighs in
Investigative website weighs in on Iran's motives for its recent retaliatory strike against Mossad's centers in the Iraqi Kurdistan's Erbil.
The important point about this regional presence, the report said, is deployment of undercover military and intelligence agents of Israel in some regional countries that enjoy close relations with Iran.
Experts believe that the main goal behind the presence of the Israeli agents in some regional countries is to spy on and collect direct information related to Iran's important bases and sensitive facilities.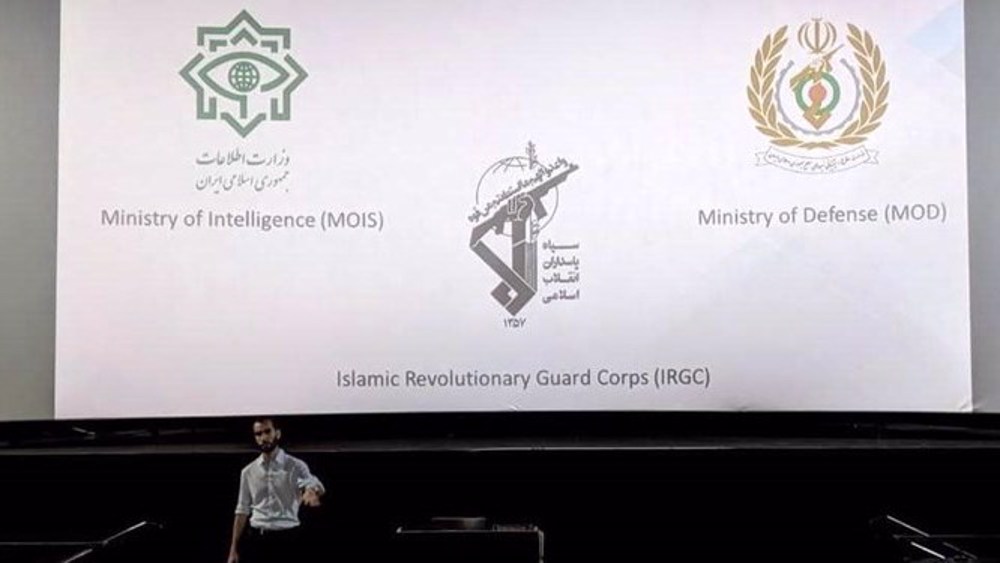 Identity of Israeli cyber spy involved in anti-Iran attacks revealed
The identity of a senior Israeli officer who was involved in cyber attacks on Iran is revealed.
Although Iranian Armed Forces are closely monitoring these provocative moves, for which the host countries are also responsible, the nature of these actions will increase tension and instability in the region and can lead to unpredictable conditions, the report said.
It added that high-resolution documented photos are available on the presence of the Israeli regime's aircraft and espionage equipment in the US bases in some regional countries, which confirm the intelligence gathered in the field on Israel's anti-Iran activities in the region.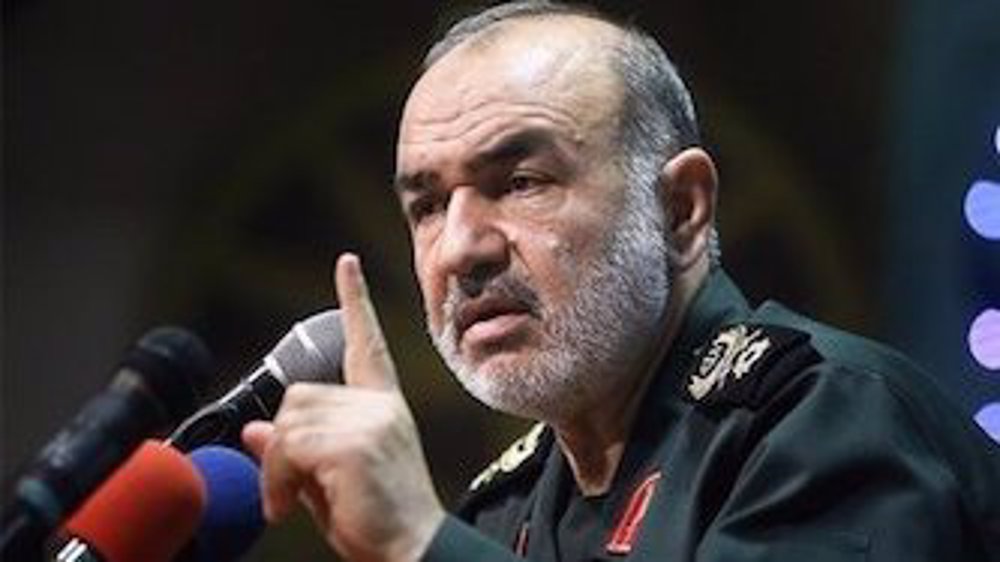 IRGC strongly warns Israeli regime against repeating its mistakes
The chief commander of Iran's Islamic Revolution Guards Corps (IRGC) addresses a strong-worded warning to the Israeli regime.
According to the report, senior officials of countries where Israeli undercover experts have been present are aware of the Israeli military and intelligence presence in their countries but prefer to keep mum on this issue.
The project follows started the Zionist regime was transferred from the United States European Command (EUCOM) to US Central Command (CENTCOM), which aims to pave the ground for Tel Aviv's intelligence and military conspiracies in the region following the US withdrawal from the West Asia region.