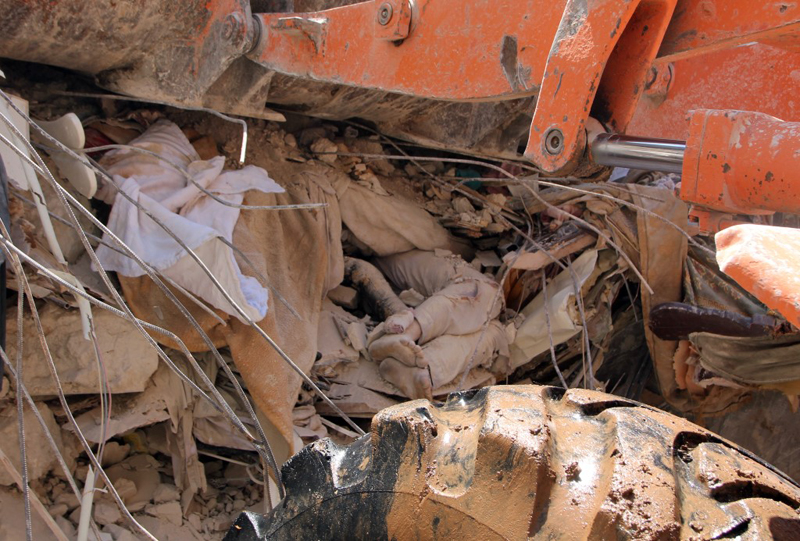 Patrick Baz oversees the news agency's photo coverage of the Middle East, including Syria's three-year-long war. Here, he discusses verifying images and working with local photographers.
Patrick Baz is the photo manager for the Middle East and North Africa at Agence France-Presse. As a photographer, the Cyprus-based Baz covered a number of global conflicts and crises, from Bosnia and Somalia to Afghanistan. Now, he oversees the news agency's photo coverage of the Middle East, including Syria's three-year-long war.Usually I work from the field. I'm a photographer. I'm an editor, but I'm mainly a photographer. But in conflicts like this, I'm usually organizing what comes out of the field. The problem with Syria is we don't know what's going on there. It's frustrating.

We're the last remaining international news agency to use photos by foreign photographers in rebel-controlled areas. We have an office in Damascus, and we also work on the rebel side. On the rebel side, it took us a while before we started relying on local [photographers], on Syrians. We're one of the last ones who deals with foreign photographers. The reason was that we really needed to understand what was going on before relying on Syrians.

Some of the Syrian photographers we use were chosen by the [correspondents] we sent there. Others were found in Turkey, and I trained them there with the Institute for War and Peace Reporting's help. Some I got in touch with through NGOs, on social networks. In regards to the content of the pictures, we're not asking them to do feature stories. They're not trained to do so; they don't have a photojournalism background. What they're providing is breaking news.

As for veracity, any suspicious images go through software called Tungsten. We ask the photographers to get the exact dates and times. We have people who we work with and who we know. They are learning, and we are learning with them, especially during the first six months of the revolution, when we were dealing with media activists and YouTube and screen grabs. It took us a while to adapt to the situation and it took them a while to understand what journalism and the international standard is. Before they were in danger from Assad's people, and now they're in danger from ISIS.

We use Syrians who know the place they're covering, who know what they're dealing with. They know the neighborhoods, the country. It's not new in this industry. In the 1980s, when Hezbollah started to kidnap foreigners in Lebanon, I was there and considered a local, and I began to publish my photos. It's nothing new for the industry to use local. What's new in Syria is that we have social networks who suddenly find out what we've been doing for years and start talking about it.

Everything, even in your daily coverage of these events, there are things you miss that you'd have loved to have had. It's not, "What do you do when you come in in the morning?" [This job] is 24/7. Skype rings at 2 a.m. because the photographers in Syria are losing electricity and [can't send their photos]. Or they just need to talk.