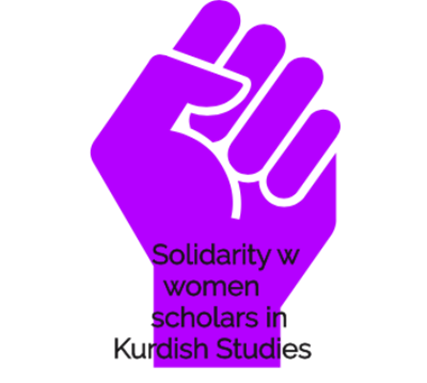 By : Jadaliyya Reports
[This letter was issued in English and Kurdish by a group of anonymous women within the field of Kurdish studies. When asked for background and context, they shared the following via email: This letter is written by a group of women in Kurdish Studies. We would like to call attention to the long-time neglected issues of male violence (both direct and indirect forms) and sexual abuse in academia. We express our support for women who have been targeted and harassed by anyone speaking from the position of power. Kurdish women are underrepresented in academia and we hope that this letter opens a venue for further discussion on why this is the case and how it can be changed towards the better.]
Male Violence and Sexual Harassment in Kurdish Studies

Women are sexually and physically abused every day. Male violence and sexual harassment can be physical, psychological, verbal or online. Any behavior of sexual, psychological and physical nature targeting women's integrity is extremely stressful and life-threatening. Although the definition of male violence and sexual harassment is clear in universities' policy documents, violations of the policy are neglected and normalized as part of the unequal power relations existing in academia. Both male violence and sexual harassment are systemic problems.

We, a group of women scholars, students, and researchers in Kurdish Studies, condemn any form of male violence and sexual harassment. We stand up against male violence and sexual harassment and remind everyone that none of us are alone anymore.

The abusers silence women in multiple ways:

they re-victimize the survivors by invalidating the violence as slander and by twisting the boundaries of consent and coercion;
they ostracize and shame women for being abused, and
they call for the support of the senior members (women & men) to legitimize the violence.

Bureaucratic tools are often used to (re)produce abusive sexual relations. The police and the academic structures are often misogynistic and patriarchal.

We extend our support to our brave colleagues who struggle against any form of male violence and sexual harassment.

We condemn any form of disrespectful actions of our colleagues. We also condemn anyone who gives support to the perpetrators. It is easier to talk about sensitive topics when there is no risk for one's self. But genuine support means standing with women who have been targeted by those in positions of power.

We are stronger together. We say it loud one more time: Women in Kurdish Studies act in solidarity!

Signed anonymously by a group of women in Kurdish Studies