NOVANEWS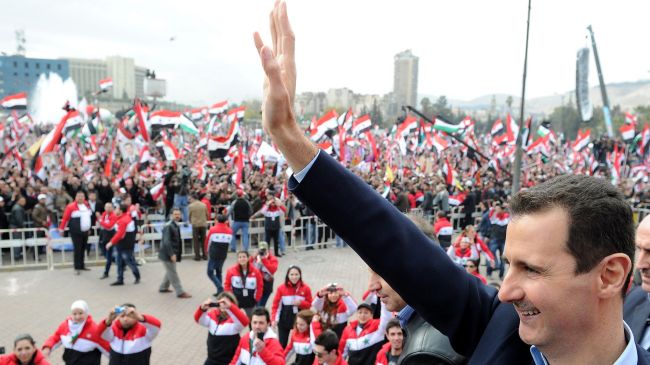 ynet
Bashar Assad continues to issue threats against Israel. A week after saying his people are pressuring him to open a front in the Golan Heights, the Syrian president reportedly said that opening a Golan front "is a very serious matter."
Assad reportedly made the statements during meetings with Jordanian opposition elements, according to Lebanese newspaper al-Akhbar. One of the Jordanians quoted Assad as saying that the Syrians are ruling out "formal resistance" for show, with the odd missile being fired at Israel.
Assad is instead aiming for "calculated, carefully planned and lasting resistance" similar to Hezbollah 's activity in southern Lebanon.
Jordanian sources told the paper that the Syrian president noted that the World Bank had presented him with a "generous offer." Assad was reportedly offered a loan of $21 billion for the funding of reconstruction projects in Syria but turned it down.
The report further stated that Assad said he would allow a Russian company to produce oil off the Syrian coast. He stressed that he is confident Moscow will continue to stand by Syria as its national interests are at stake.
Meanwhile, Prime Minister Benjamin Netanyahu said Monday that Israel's guiding principle is "whoever threatens to hurt Israel – will be hurt."
Speaking at the Knesset's Foreign Affairs and Defense Committee, Netanyahu said: "We're seeing a new Middle East and it is seething, loud and very volatile. It is especially so in the northern border with Syria. We are working with these developments with great responsibility, judgment and determination."