NOVANEWS
 |  By GREGORY KATZ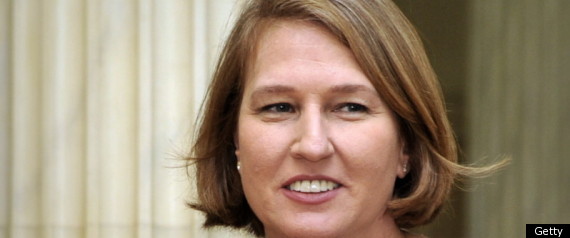 Britain's chief prosecutor on Thursday blocked an attempt to serve visiting Israeli opposition leader Tzipi Livni with an arrest warrant.
Keir Starmer acted after Britain's Foreign and Commonwealth Office classified Livni's two-day visit a "special mission" – a designation that protects her from being served with a warrant during her stay.
The move also comes in the wake of new restrictions on the use of the U.K.'s "universal jurisdiction" laws, which allows ordinary people to seek arrest warrants against foreigners they accused of crimes against humanity.
Livni, a former foreign minister, met with British Foreign Secretary William Hague. The two discussed bilateral relations and recent events in the Arab world.
Starmer's office said the "special mission" designation is, based on a prior High Court ruling, binding on prosecutors.
In a statement, it said that two days ago private groups approached the Crown Prosecution Service seeking a warrant against Livni because of her alleged role in Israeli military action against Gaza in December 2008.
Prosecutors have not reached a decision on whether there was "sufficient information" to support the allegations against Livni, the statement said. The private groups were not identified.
Pro-Palestinian groups have previously tried to go after Israeli officials using universal jurisdiction, a principle that lets British courts prosecute foreigners accused of crimes against humanity wherever they were committed.
The law strained U.K.-Israeli relations, as senior Israeli officials canceled trips rather than face possible arrest in Britain.
Previously, anyone in Britain could apply to a judge for such warrants. But after changes made last month, Starmer's office must approve them before action can be taken.
Israel has found itself increasingly isolated as uprisings in Arab countries have toppled regimes and Palestinians have pressed for U.N. recognition of their own state.
Livni told BBC Radio that the recent political changes in the Arab world were not directed against Israel but could eventually pose a challenge because of extremists who do not recognize the Jewish state.