NOVANEWS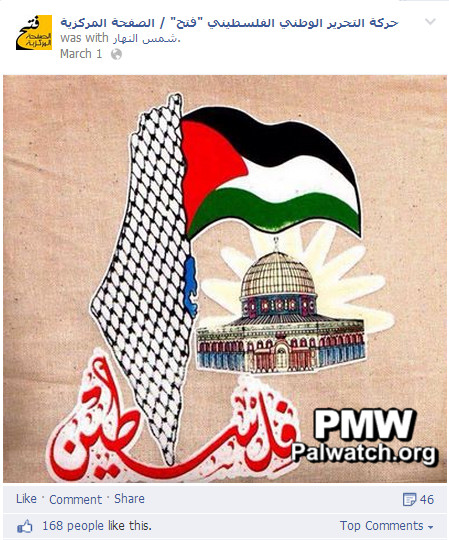 West Bank / Jerusalem
Teen killed by an explosive dropped by the army near Tubas
IMEMC/Agencies 12 Aug by Saed Bannoura — Palestinian medical sources reported, Monday, that a Palestinian teen has been killed, and his brother was wounded, by an explosive charge dropped by the army near the central West Bank city of Tubas. The sources said Mohammad Mo'tasem Abu Eshtayya, 17 years of age, was killed, and his brother Yousef was injured. They were herding their sheep in Palestinian grazing lands in the Northern Plains of the occupied West Bank.  Although the area where the explosion took place is used as a grazing area, and dozens of shepherds live there, it is frequently used by the Israeli army as a "training zone", where the soldiers use live ammunition, explosives and shells. Dozens of casualties have been reported in similar incidents in the area, as well in other areas in the occupied West Bank, including the outskirts of Hebron and the Palestinian Plains of the West Bank, as the Israeli military conducts training in those areas in direct violation of International Law.
On Monday at night, Israeli sources said an explosive charge detonated near an Israeli military vehicle near the former Homesh Israeli settlement, southwest of the northern West Bank city of Nablus. The army reported no injuries, and said it invaded the area, and initiated a search campaign.
Also on Monday at night, one Palestinian was shot and injured by Israeli army fire after the army invaded Tulkarem, in the northern part of the West Bank.
http://www.imemc.org/article/68821
VIDEO: Israel soldiers celebrate shooting an 18-year-old
HEBRON, Occupied Palestine (ISM) 12 Aug — On August 9th in Hebron, Israeli soldiers celebrated shooting an 18-year-old Palestinian youth in the leg with live ammunition. The Canadian volunteer, Vern, who witnessed the soldier firing, stated, "After the soldiers left the roof, I went to confront them about why they had fired. One of them said to me that he was the one who fired and that he was proud of his actions. He then asked me to take his picture." The hospital released a document to the International Solidarity Movement (ISM) stating that the injury of the young man was a gunshot wound to the right calf, and that the injury required surgery under general anaesthetic. "This is not the first time protesters have been seriously injured or killed while not being a threat to the Israeli military. On Friday (8th August) in Hebron, 40-year-old Nader Mohammad Edrees was shot in the heart by an Israeli sniper. He died several hours later. This murder was caught on video, and it is clear that Nader was no threat whatsoever when he was killed, in clear contradiction of Israeli military policy and international law." Stated Issa Amro, Human Rights Defender with Youth Against Settlements (YAS), based in Hebron … Israeli Human Rights group B'tselem states that, "the army's open-fire regulations clearly stipulate that live ammunition should not be used against stone-throwers, except in cases of immediate mortal danger."
http://palsolidarity.org/2014/08/video-israeli-soldiers-celebrate-shooting-an-18-year-old/
Child injured by army fire near Bethlehem
IMEMC/Agencies 12 Aug — Palestinian medical sources have reported that a child, 10 years of age, was shot in the face by a rubber-coated metal bullet, fired by Israeli soldiers invading Teqoua' [or Taqu'] town, east of Bethlehem. Another Palestinian injured near Bethlehem. Head of the Teqoua' Town Council, Taiseer Abu Mfarreh, stated that dozens of soldiers invaded the town through its western entrance, and fired rubber-coated metal bullets, gas bombs, and concussion grenades at local youth who threw stones at them. The wounded child suffered a moderate injury to her face, and was moved to a hospital in Bethlehem. Dozens of Palestinians suffered the effects of tear gas inhalation, and were moved to a local clinic.
In related news, a young Palestinian man suffered various cuts and bruises after falling from a high wall when a number of soldiers chased him as he was trying to enter Jerusalem where he works. Local sources said Mahmoud Mohammad Sbeih, 23, from al-Khader town near Bethlehem, was trying to enter Jerusalem from Z'ayyim nearby area, trying to head to a construction site where he works. He was moved to the al-Maqassed Hospital in Jerusalem.  Soldiers frequently ambush Palestinian workers in that area, as hundreds seek work, mainly in construction site in occupied Jerusalem, but Israel refuses to grant them work permits.
http://www.imemc.org/article/68828
Israeli soldiers assault Palestinian, seize his tractor, near Hebron
HEBRON (WAFA) 12 Aug – Israeli soldiers on Tuesday assaulted and beat up a Palestinian youngster and seized his tractor in an area to the east of Yatta, south of Hebron District, according to local sources. Coordinator of the anti-settlement committee in Hebron, Rateb Jubour, said the Israeli soldiers beat up Mohammad Shaabin, 21 years old, in a ruthless manner, before seizing his tractor and the attached water tanker. Shaabin sustained bruises throughout his body and was transferred to hospital for medical treatment.
http://english.wafa.ps/index.php?action=detail&id=26237
Month of attacks on Palestinians in Jerusalem increases tension, exposes racist policies
IMEMC 11 Aug by Chris Carlson — Over the past month, during Israel's relentless and bloody aggressions on the Gaza Strip, the Jerusalem area has become a crucible of violent confrontations between Palestinians and colonial Jewish settlers and police, with numerous reports of multiple raids and ensuing arrests continuing to surface throughout the West Bank region. Just following the Israeli Central Court's decision not to hold three youth who admittedly conspired in the brutal torture and burning of 16-year-old Muhammad Abu Khudeir, in early July, local media reported that the police found the body of another young Palestinian in Silwan, south of the Old City of Jerusalem. PNN sources say that the body had several visible stab wounds but that the Israeli police have declared that the motive behind the crime is not clear.
Meanwhile, Silwanic has reported that Israeli police took into custody 13-year-old Daoud Sawalha, Thursday night [7 Aug], while he was at the barber shop, in the neighborhood of Ein Al-Lozeh, under the pretext of carrying a knife…
The same day, Silwanic reported that three Israeli settlers attempted to run over a Jerusalemite woman named Ola Alayan, as she was going home to her Beit Safafa residence, south of Jerusalem. She was verbally assaulted by the settlers but was able to escape the area and safely reach the entrance of the village.
[Silwanic also reported that on Wednesday night 6 Aug one-year-old Retaj Raed Hantouli was injured with bruises in her leg after a settler threw stones at her while she was at her home in Silwan.  See Silwanic's Settler Assaults news category for more crimes]
On Thursday, July 31st, a young Palestinian man from Ras Alamoud was reported to have been assaulted by a group of Israeli settlers who attempted to kidnap him after tying him and dragging him to their car. When the group failed to drag him to their vehicle, they assaulted 21-year-old Ali Mohammed al-Abbasi with a large amount of pepper spray. Ali's father confirmed that a fellow co-worker took his son to the hospital, after ambulance and police failed to respond….
http://www.imemc.org/article/68819
Two indicted for assaulting Arab teen who befriended Jewish girl
Haaretz 12 Aug by Eli Ashkenazi – A right-wing group calls the incident an example of the police 'automatically accusing the Jewish side.'  — Two Jewish youths have been indicted on charges of assaulting an Arab teenager who had befriended a Jewish girl in the northern town of Safed. The defendants, from Jerusalem and the settlement of Betar Ilit, are accused of assaulting the 17-year-old Safed resident August 3 after seeing him in the company of a Jewish girl around his age. According to the indictment, the defendants saw the boy and girl sitting together at about 1 A.M. and called the girl a traitor and an enemy of the Jewish people. The defendants reeked of alcohol, the police said, adding that one of them punched the Arab youth in the head and back and threatened to hit him with a wine bottle. The defendants said the Arab teen was also violent. A lawyer for one of the them, Ran Shacham from the organization Honenu, said the Arab youth called the defendants names.
http://www.haaretz.com/news/national/.premium-1.610124
Mohammed Abu Khdeir's killer: 'They took three of ours, so let's take one of theirs'
Ynet 11 Aug by Aviel Magnezi — Joseph Ben-David tells investigators how his plan to abduct and beat an Arab ended in the savage murder of a 16-year-old boy from Arab East Jerusalem — …Ynet on Monday obtained the transcripts of Ben-David's interrogation, published here for the first time … Before setting fire to Abu Khdeir, who, according to the pathological report was burnt alive, Ben-David kicked him. According to his testimony: "I gave the boy three kicks to the legs, and saying as I did 'This is for Eyal, and this is for Naftali, and this is for Gil-Ad'." Ben-David continued: "I took a lighter, I set the boy alight." In reply to the question of whether they were planning to commit murder before they set out, Ben-David contradicted himself, claiming in parts of his testimony that he had only sought to beat someone and release him, and only after kidnapping Abu Khdeir did he decide to "finish him, kill him."  In another testimony, however, he admitted: "We planned to hurt him, that means kill … torture him and kill him." When asked what he meant by "torture", he replied: "So the victim would know that he was going to die as a sacrifice for the murdered Jews". 'We are Jews, we have a heart'  The three got into the vehicle, fearing that it had been burned as it was parked next to Abu Khdeir. Ben-David added that: "The motive was not, God forbid, to burn … we heard a noise and we were afraid he would get up – so we decided to kill, get rid of him … When I say we cannot bear to see blood, it means we are not cruel like the sons of Ishmael." [Thank God Mohammed seems to have been unconscious before he was set on fire.]
http://www.ynetnews.com/articles/0,7340,L-4557714,00.html
Court clears way to demolish homes of Israeli teen trio's killers
Haaretz 12 aug by Revital Hovel –  The High Court of Justice yesterday rejected three petitions against the army's decision to raze thehomes of the suspected kidnapper-murderers of three Israeli teens. However, it delayed the demolitions until 1 P.M. on Thursday to give the families time to submit an engineer's opinion on how the move will affect nearby houses. The three suspects are Amer Abu Aisheh, Marwan Qawasmeh and Hussam Qawasmeh. The first two, who allegedly perpetrated the June kidnapping and murder of Naftali Fraenkel, Gilad Shaar and Eyal Yifrah, are still at large. Hussam Qawasmeh, who was captured last month, is suspected of helping to plan and finance the attack, bury the bodies and hide his two colleagues. Justices Yoram Danziger, Isaac Amit and Noam Sohlberg said they found no flaw in the army's decision that would merit court intervention. They also rejected the claim that since the state doesn't destroy the houses of Jewish terrorists, the decision is discriminatory … The families also argued that the suspects' guilt hasn't yet been proven, and that demolishing their homes constituted collective punishment, which is illegal under international law. The state countered that the demolitions were necessary to deter other criminals, especially in light of "the significant deterioration of the security situation" in the West Bank. [Justice Danziger] also rejected the claim that the demolitions disproportionately harmed the innocent. The army, he noted, has already agreed that Marwan Qawasmeh's apartment, located on the ground floor of a four-story building, will be sealed up rather than razed, while in Abu Aisheh's case, only one second-floor apartment will be razed, so as not to harm other relatives living in the building.
http://www.haaretz.com/news/national/.premium-1.610068
IDF spokesperson expresses regret over killing of single Palestinian child
972mag 11 Aug by Haggai Matar — You really have to give credit where credit is due. Even if it is to the IDF. Soldiers killed 12-year-old Muhammad al-Anatiduring clashes with local youth in the Hebron area on Sunday. According to reports, al-Anati was killed after being struck by a bullet in the back, and was not involved in the clashes. However, it seems that the IDF is willing to learn from past mistakes. This time, unlike recent similar events, the IDF Spokesperson's Unit immediately released a message [Hebrew] saying an inquiry had been launched and that the army expressed its regret over al-Anati's death. One can hope that the inquiry will be a serious and effective one. For the sake of comparison, it is worth remembering that over the course of the 14 years that preceded Operation Protective Edge, the Israeli army killed 1,384 minors in the West Bank and Gaza. Among them was 13-year-old candy seller Mohammad Jihad Dudin, who was shot to death [20 June] by soldiers during riots he did not participate in. In May, two youths were shot dead while not posing any threat to soldiers during clashes in Betunia, one of them in the back. The IDF Spokesperson's Unit changed its official statement several times, and to this day has not shown remorse or found anyone responsible for the killing….
http://972mag.com/idf-spokesperson-expresses-regret-over-killing-of-palestinian-child/95320/
Israeli soldiers shot my teenage son
Electronic Intifada 12 Aug by Iyad Burnat — In the past ten years of Friday demonstrations against the Israeli occupation in our West Bank village of Bil'in, I have helped carry countless men and women to the ambulances, injured by Israeli rubber-coated steel bullets, tear gas canisters and live ammunition. But until 31 July, I never knew what this experience would feel like when the person I was carrying was one of my own children. During a demonstration that day, I heard a gunshot, and then the scream of my sixteen-year-old son Majd. A silence fell over me as I ran to him with many thoughts in my head. Where was he shot? Would he be okay? Why did the Israeli soldiers target him? He was just standing there as the demonstration was ending. Did the soldiers shoot my son because they know I am one of the organizers of these protests? It is in these moments of uncertainty that our greatest fears haunt us — moments that the people in Gaza have been experiencing on a daily basis. Over the past few weeks, there have been demonstrations throughout the occupied West Bank to protest Israel's illegal actions and to show our support for our brothers and sisters in Gaza … During these protests of solidarity, the Israelis have been particularly brutal in their responses and they have injured and killed many peaceful demonstrators … Three weeks earlier when the bombings first started and everywhere on the news there were discussions about children being killed in Gaza, my eight-year-old daughter Mayar was having trouble sleeping. She would keep waking up and come to wherever I was so that I would hold her. She was afraid. Late one night, she started to ask me questions that no father ever wants to hear: "Why is Israel bombing Gaza? Why won't they leave us alone? Why are they killing kids my age? Why won't anyone stop them?"
http://electronicintifada.net/content/israeli-soldiers-shot-my-teenage-son/13738
Children march in W. Bank in solidarity with Gaza
RAMALLAH (Daily Star) 12 Aug by Qais Abu Samra — Hundreds of Palestinian children in the occupied West Bank city of Ramallah staged a march Tuesday, organized by the Palestinian unity government, to show solidarity with their counterparts in theGaza Strip amid a deadly Israeli offensive that has claimed the lives of hundreds of children in the embattled coastal territory. Accompanied by protest organizers, young marchers set out for the United Nations office in Ramallah Tuesday morning. They called on international organizations to protect Gaza's children from Israel's "destruction machine." Some wore T-shirts bearing the names of children killed in the Gaza Strip by recent Israeli strikes. "This demonstration carries a message to the United Nations: Palestine's children demand to live like all other children of the world, without war or killing," protest organizer Maissoun Hega told Anadolu Agency. "The Israeli army is targeting and killing children in Gaza – and even in the West Bank," she added. Nine-year-old marcher Aya Jawad declared: "It's our right as children to live and not get killed by airstrikes." "The world must stop Israel from killing us," she added.
http://www.dailystar.com.lb/News/Middle-East/2014/Aug-12/266945-children-march-in-w-bank-in-solidarity-with-gaza.ashx#
Israel strips Jerusalem-born Palestinian of residency after years in Canada
Haaretz 13 Aug by Nir Hasson — Tamam Zubaidi, a Jerusalem-born Palestinian, has lost her status as a Jerusalem resident after spending a lengthy period in Canada while her husband studied there. As a result, she and her 13-year-old daughter, who was also born in Jerusalem, are stateless. Since Israel's annexation of the area in 1967, Palestinian Jerusalemites have the status of Israeli residents and carry Israeli identity cards. However, anyone who leaves Israel for a period of seven years or more risks having this status revoked … Zubaidi, 38, was born in Jerusalem and lived there all her life. In 2006 she traveled to Vancouver with her husband, a West Bank resident, who was pursuing doctoral studies there. She was careful to renew her Israeli travel documents every year, but when she tried to do so again four months ago she was told that her Israeli residency permit had been revoked. As a result, she and her daughter also lost their legal status in Canada. "This means that she and the girl have no health insurance, she cannot drive, and the girl can't be registered in school. This is an awful situation to be in," said her husband, Subhi Zubaidi. Zubaidi requested and was granted a hearing at the Israeli Consulate in Toronto and bought tickets to travel there, but because she had no valid identity or travel documents she was not permitted to fly.
http://www.haaretz.com/news/national/.premium-1.610239
Israeli police arrest around 57 Jerusalemites, provoke clashes, many injuries
JERUSALEM (WAFA) 13 Aug – Israeli Police on Wednesday arrested around 57 Palestinians in the Jerusalem area during predawn raids across the city, provoking clashes with local residents and causing several injuries as police fired tear gas canisters and rubber-coated bullets, according to local and security sources. Director of the Palestinian Prisoner's Club (PPC) in Jerusalem, Nasser Qaws, said the Wednesday arrest campaign is considered the biggest since last mid June, adding that Israeli policemen attempted to sabotage the furniture of the houses during their raids this night. Since the beginnng of July, around 549 Jerusalemites have been arrested, including 166 minors and 383 youths. He said clashes erupted in the aftermath of the arrest campaign, where police fired rubber-coated bullets towards the residents, causing injuries to many residents, including children and women. In the meantime, the ambulance section of Al-'Issawiya, on the outskirts of Jerusalem, said at least 26 Palestinians were injured by rubber-coated bullets and were provided with first aid at the scene
http://english.wafa.ps/index.php?action=detail&id=26241
Several Palestinians kidnapped in West Bank, Jerusalem
IMEMC 12 Aug by Saed Bannoura — [Monday evening and Tuesday at dawn] TheJerusalem Office of the Palestinian Prisoner Society (PPS) said the soldiers kidnapped a child, identified as Mohammad Zakariya Abu Khdeir, Ja'far YasserAbu Khdeir, along with three brothers identified as Mahmoud Abu Ta'a (child), and his brothers Taher and Abdul-Karim [all teenagers acc. to Ma'an]
Several armored Israeli military vehicles invaded, on Tuesday at dawn, Husantown, west of the West Bank city of Bethlehem, and kidnapped three Palestinians after breaking into their homes and ransacking them. The three have been identified as Mohammad Abdullah Shousha, his brother Hamza, both in their twenties, and Wisam Khaled Hamamra, 23.
Soldiers also invaded Beit Fajjar town, south of Bethlehem, and kidnapped one Palestinian, identified as Mohammad Farhan Deeriyya, 21, after searching his home.
On Monday at night, soldiers detained two Palestinians at a roadblock near Jenin, in the northern part of the occupied West Bank. The two, identified as Mohammad Zakariyya 'Abbadi, 28, and Baha' Abdullah 'Abbadi, 24, were interrogated at theDotan military roadblock for several hours, and released later on.
Soldiers also invaded 'Arraba town, and the villages of Msalia [or Misilya] andSanour, near Jenin, and installed roadblocks at the entrances of Jenin city,Ya'bad and 'Arraba towns, before stopping and searching dozens of cars while investigating the ID cards of the passengers.
In addition, soldiers stationed at the Huwwara roadblock, near Nablus, kidnapped a Palestinian lawyer, identified as Mendi Samir al-Osta, 32, as he was heading back from Ramallah to his home in Nablus. The kidnapped lawyer is a former political prisoner.
Update: 11:06 Also on Tuesday at dawn, soldiers kidnapped five Palestinians, including a child, in Shu'fat refugee camp, and Beit Hanina, north of occupied Jerusalem.
http://www.imemc.org/article/68827
Israeli forces detain Palestinian in Hebron
HEBRON (Ma'an) 11 Aug — Israeli forces on Monday detained a Palestinian after raiding his house in Beit Ummar, a local activist said.  A spokesman of a local popular committee in Beit Ummar said that Israeli forces detained Adham Muhammad Azmi Ikhleil, 24, from his house in the town. Muhammmad Awad added that Israeli soldiers surrounded Ikhleil's house before they detained him. Ikhleil was forced to walk a kilometer while handcuffed and blindfolded before he was out into an Israeli military vehicle. Adham Ikhleil previously spent three years in Israeli prisons.
http://www.maannews.net/eng/ViewDetails.aspx?ID=719779
Israeli forces detain 6 Palestinians across West Bank
RAMALLAH (Ma'an) 11 Aug — Israeli forces detained six Palestinians from Nablus, Bethlehem, Jenin and Tulkarem early Monday, the Palestinian Prisoner's Society reported. Israeli forces detained two youths from Qabalan town in Nablus: Bilal al-Aqra, the brother of Zakariyya al-Aqra who was killed early Monday, and Alaa Hussein Abdulrahim. Ali Hamamreh and Muntasir Zaul were detained fromHusan in Bethlehem, Ahmad Husni Nafe Mustafa was detained from Maysalun[or Meithalun] in Jenin and Muhammad al-Najjar from 'Anabta town in Tulkarem.
http://www.maannews.net/eng/ViewDetails.aspx?ID=719784
Gaza:
Clock ticks down to Gaza truce deadline
JERUSALEM (AFP) 13 Aug — Israeli and Palestinian negotiators will enter a final day of ceasefire talks in Cairo on Wednesday, as the clock ticks towards a 12 a.m. deadline ending a 72-hour truce. By that time, the negotiators must have either agreed on a permanent truce, accepted an extension or risk a resumption of more than a month of bloody fighting. "There has been progress, but not enough to sign an agreement; the negotiations will resume tomorrow (Wednesday)," a member of the Palestinian delegation told AFP late on Tuesday, without giving further details. As on previous days, the Israeli team returned home after talks, for likely consultations with their government. As Gaza's residents ventured out into the quiet to try to piece together their battered lives, negotiators held a second round of indirect talks Tuesday aimed at finding a durable end to the five-week confrontation. But officials said there was still a way to go to agree an end to the conflict, which erupted on July 8 when Israel launched military operations to halt cross-border rocket fire from Gaza. "The negotiations are difficult and grueling," a Palestinian official had said of Monday's opening talks, which lasted almost 10 hours and which were described as "serious."
http://www.maannews.net/eng/ViewDetails.aspx?ID=720264
Limited breakthrough in Cairo ceasefire negotiations
CAIRO (Ma'an)12 Aug — Ongoing ceasefire talks are slowly beginning to take shape, sources in Cairo told Ma'an, although several outstanding issues need to be finalized to produce a permanent agreement. Palestinian sources close to the talks said Tuesday that six points have been agreed upon while a further five need to be resolved.
Israel has agreed to increase the daily number of truckloads of goods to Gaza from 250 to 600 via the Kerem Shalom and Nahal Oz crossings, the sources said. Israel has also agreed to allow money transfers from the Palestinian Authority to Gaza to cover the salaries of former Hamas civil servants. The designated fishing zone will also be gradually expanded to 12 nautical miles and some 500 permits will be issued monthly to allow Gazans to use the Erez crossing. Egypt has agreed to open the Rafah crossing in coordination with PA presidential guards, who would form a 1000-strong presence on the crossing and borders with Gaza. The sources said that Israel has also agreed to release the fourth and final group of pre-Oslo prisoners.
The remaining issues to be resolved are the infrastructural issues of an airport and seaport in Gaza. Israel suggested postponing the issue of an airport until final status negotiations, but said international actors should prepare plans for how a seaport would operate. No progress has been made on the issue of demilitarization or a safe passage between the West Bank and Gaza.
http://www.maannews.net/eng/ViewDetails.aspx?ID=720146
UK government to block arms exports to Israel if military action resumes
The Guardian 12 Aug by Rupert Neale — Announcement comes after lengthy dispute between leading Tories and Liberal Democrats over restriction of arms sales –The British government will suspend some of its arms exports to Israel if hostilities resume in Gaza due to concerns that the British-made products could be used by the Israel Defence Forces (IDF). The business department said a review of UK exports to Israel had identified the 12 licences for "components which could be part of equipment used by the Israel Defence Forces in Gaza". They include equipment for military radar, combat aircraft and tanks … "No new licences of military equipment have been issued for use by the Israeli Defence Forces during the review period, and as a precautionary measure this approach will continue until hostilities cease."
http://www.theguardian.com/politics/2014/aug/12/british-arms-exports-israel-gaza-block-suspension
Report: Israel defense minister says Hamas has soldier's body
BETHLEHEM (Ma'an) 11 Aug — Israeli Defense Minister Moshe Yaalon said Sunday that the body of missing soldier Oron Shaul is "obviously" in the hands of Hamas, Israeli media reported. "It's obvious to us that Oron's body is in the hands of Hamas, and we're making every effort to retrieve it," Yaalon said, according to the Israeli news site Ynet. Yaalon said Israel was making diplomatic efforts in ceasefire talks with Hamas to bring Shaul's body back to Israel, the Ynet report said. Israeli authorities also suspect the body of soldier Hadar Goldin, a soldier killed on Aug. 1. in southern Gaza as a 72-hour ceasefire fell apart, is being held by Hamas.
The secretary-general of the Palestinian delegation told Ma'an Saturday that Israel had attempted to include the issue of two captured Israeli soldiers' bodies in the negotiations. Bassam al-Salihi said that Israel had offered to release Palestinian prisoners in exchange for the bodies of the two soldiers. Al-Salihi said the delegation had refused to talk about the issue. The Hamas-affiliated al-Qassam Brigades earlier claimed responsibility for capturing Shaul, but denied any knowledge of Goldin's whereabouts…
Militants of the Islamist movement in 2006 captured soldier Gilad Shalit, who was eventually released as part of a deal in 2011 in exchange for more than 1,000 Palestinian prisoners in Israeli jail. Israel has also in the past exchanged the bodies of dead Israeli soldiers for Palestinian and Lebanese prisoners held in Israeli jails, as well as the bodies of militants that were being held by Israel.
An Israel-Hezbollah exchange in 2008 traded the bodies of two Israeli soldiers for five Lebanese prisoners as well as the remains of nearly 200 Palestinian and Lebanese militants in Israeli custody. More than 6,500 Palestinians are currently being held in Israeli jails.
http://www.maannews.net/eng/ViewDetails.aspx?ID=719790
Al-Qassam: Names of collaborators in exchange for information about soldiers
GAZA (PIC) 12 Aug — Al-Qassam Brigades, the armed wing of Hamas, said it would reveal the fate of the Israeli soldiers who were captured recently by its fighters if Israel gave it a name list of all its informers and collaborators in the Gaza Strip and the West Bank, according to a press release obtained by Al-Jazeera satellite channel. "Israel has to provide us with all names of those spies who provide it with information in the Gaza Strip and the West Bank if it wants to know the fate of its captured soldiers," the Brigades stated.
link to www.palestine-info.co.uk/En/
Fate of Gaza detainees in Israel uncertain as 26 named
BETHLEHEM (Ma'an) 11 Aug by Charlie Hoyle — The number and whereabouts of Palestinians detained in Gaza during Israel's ground operation remain uncertain, as a rights group compiled an initial list of prisoners thought to be held by Israel.  The Al-Mezan Center For Human Rights and their lawyer Muhammad Jabarin said Monday that 26 Palestinians are being held in Ashkelon jail.
Jabarin told Ma'an that some of the detainees have been presented with charges such as belonging to an illegal organization — referring to Palestinian political parties — while the rest are undergoing interrogation and have been denied access to a lawyer. At least 15 Palestinians have been held under the Unlawful Combatants Law and then released, the lawyer said. The law allows the detention without trial of Gazans for an unlimited period of time and provides even less protection than administrative detention orders, which are issued in the occupied West Bank. Mahmoud Abu Rahma, the director of communications for Al-Mezan, told Ma'an that three prisoners were released Sunday but re-arrested at the Erez crossing. He says the lack of access means it is difficult to establish why those named were arrested and how many more are in jail. Israeli media have hinted that some were released in the Shalit exchange deal in 2011, but Abu Rahma says that the Unlawful Combatants law allows Israeli soldiers to arrest anyone they want until the case is reviewed by an Israeli court. In some cases, Palestinians are arrested in areas where the Israeli army comes into contact with the civilian population in areas such as Beit Hanoun, where there were numerous reports of home raids in Israel's latest assault. Initial accounts also suggest that many of those detained underwent physical and psychological torture, Abu Rahma said.
Arbitrary nature of arrests  Addameer prisoner rights group says that at least 250 Palestinians were arrested during Israel's ground operation in Gaza, with 150 detained on July 24 alone. Randa Wahbe, an advocacy officer with the group, told Ma'an that in some cases Israeli soldiers failed to check the identity of those detained and arrested the relatives of Palestinians recently killed in Israeli attacks….
http://www.maannews.net/eng/ViewDetails.aspx?ID=719772
Unity government deputy PM arrives in Gaza via Erez
GAZA CITY (Ma'an) 12 Aug — Palestinian Deputy Prime Minister Ziad Abu Amro arrived in Gaza on Tuesday in his first visit since the formation of a new unity government. Abu Amro was accompanied by former minister Kamal al-Sharafi and entered via the Erez crossing. The visit marks the first time Israel has allowed officials from the Palestinian unity government to enter Gaza through Erez since its formation.
http://www.maannews.net/eng/ViewDetails.aspx?ID=720180
Israeli warships open fire at fishermen near Rafah
GAZA CITY (Ma'an) 12 Aug — Israeli warships on Tuesday opened fire at fishermen off the coast of Rafah in the southern Gaza Strip, in an apparent violation of an agreed-upon three-day ceasefire, a union official said. Nizar Ayyash, spokesman for Gaza's fishermen union, told Ma'an that a number of Palestinian fishermen were near the shore when Israeli forces shot at them with machine guns. No injuries were reported. Ayyash said Israeli naval forces had been preventing fishermen from fishing in the area, even within the "authorized fishing zone." … A 72-hour ceasefire between Israeli forces and Palestinian factions was set in place at midnight Monday.
http://maannews.net/eng/ViewDetails.aspx?ID=720052
Sewage challenge for Gaza fishermen after Israeli offensive
GAZA CITY (AFP)  11 Aug — After two hours waist-deep in the sea, Sameer al-Hissi says his paltry haul of tiny fish is not the only consequence he and Gaza's fishermen are suffering from Israel's offensive. Ashore, he lifts up his t-shirt to show red-brown blotches across his chest and stomach, the result, he says, of spending his mornings in a sea heavily tainted with smelly sewage since Israeli strikes knocked out the power station supplying electricity to treatment plants. Following the plants' closure, levels of raw sewage released into the sea are higher, meaning smaller catches and the risk of illness. "Sewage in the sea today is affecting people and the fish they eat," said the wiry 52-year-old, sat in the shade of an umbrella with the basket carrying the 14 tiny fish he caught. Before the conflict erupted on July 8 he fished from his boat in Gaza port, going up to three nautical miles out to sea in accordance with the limit imposed by the Israelis. Now he spends two hours every morning wading through the surf on the beach casting a small net to bring back food for his family. But he says that there are fewer and fewer fish to be caught off the beach because the raised level of untreated sewage is driving them further out to sea. "If their environment is dangerous, the fish leave," he said. "Like people." The waste is also making people ill, more seriously than himself, he said, talking of children who had become sick after swimming in the sea. The head of Gazan fishermen's syndicate agreed the problem had got worse since water treatment plants had stopped working. "Of course, we know the problem of pollution in the sea is worse than before the war," Nizar Ayish said. "Currently there is no treatment of the water because of the war."
http://www.maannews.net/eng/ViewDetails.aspx?ID=719945
Gaza faces huge task of reconstruction
GAZA CITY (AFP) 12 Aug — With thousands of homes reduced to rubble and its infrastructure in ruins, Gaza's reconstruction will cost billions and require at least an easing of Israel's blockade to allow in building materials. Cement will be key among these materials, but its import will be controversial since it has been at the heart of an underground war between Israel and militants in Gaza. From Beit Lahiya in the north, to Rafah in the south, Israel's latest offensive has left swaths of the Gaza Strip in ruins. Families come during brief lulls in the fighting to sift through the debris of their homes for possessions, waiting to start rebuilding their lives. In front of his apartment — reduced to a grey mass of dust, rubble and twisted iron — Jamal Abed drags on a cigarette as he thumbs his prayer beads. "They destroyed everything here, there's nothing we can do," he says. He knows he could spend months, even years, without somewhere to live because his home will have to be completely levelled before it can be rebuilt. But for reconstruction to start, there has to be a negotiated end to the fighting. There also has to be cement, lots of it, and the Palestinian enclave is suffering a chronic shortage of this crucial construction material…
The UN estimates more than 11,800 homes have been destroyed or rendered uninhabitable, more than twice the number that were destroyed in Operation Cast Lead.  At the time, the international community pledged $4.5 billion to rebuild Gaza's shattered infrastructure. This time round, the Palestinians say they need up to $6 billion to fix hospitals, roads, schools, water facilities and factories hit by shelling and bombing. Mahir al-Tabaa, head of Gaza's chamber of industry and commerce, says that "more than 350 industrial buildings" have been destroyed in the fighting, including 50 key factories.
But the conflict which began on July 8 is not yet over.
http://www.maannews.net/eng/ViewDetails.aspx?ID=720008
Rafah remains open for foreign passport holders, patients
GAZA CITY (Ma'an) 11 Aug — The Egyptian-controlled Rafah crossing remained open on Monday for foreign passport holders and humanitarian cases, a Palestinian official said. Maher Abu Sabha, the head of the Gaza crossings authority, told Ma'an that there are no new changes for the "traveling system."
http://www.maannews.net/eng/ViewDetails.aspx?ID=719794
30 days of war in Gaza: Voices from under the wreckage
GAZA CITY (Ma'an) 12 Aug by Fadwa Baroud AbedRabo– Third-year civil engineering student at Gaza University Mohammad Shamali tries to remember what happened moments before he was found under the wreckage. "I was running from one place to another with my family looking for a safe place, when we finally took shelter in my aunt's house. My mum and aunt were preparing the iftar a few minutes before sunset when I heard women, children, and men screaming."  Mohammad remembers the screams he heard just before he saw the ceiling falling down on top of him. "For a second, I remembered the first lesson in civil engineering college where we were taught that ceilings should not fall down. But in Gaza, a place where nothing makes sense and where you start to doubt everything you have been taught, ceilings falling down easily and can end your life and the lives of your loved ones in seconds," says the 21-year-old … Mohammad wasn't aware that he spent a full day under the wreckage as ambulances were not able to reach the area due to heavy attacks. Finally some locals decided to take the risk and look for survivors. Mohammad was counted with the dead bodies at first before he showed signs of life at the Shefaa Hospital. "I was told that I spent ten days in the Shifa Hospital unconscious before the hospital was hit by Israeli airstrikes. After that I was transferred to Makased Hospital in Jerusalem with other severely wounded cases. Medics are not sure if I will walk again and I cannot feel my legs. I know nothing about the fate of my family, no news from Gaza yet. My body is here in Jerusalem, but my soul is still there in Gaza," says Mohammad.
http://www.maannews.net/eng/ViewDetails.aspx?ID=720132
Living with loss in Gaza – in pictures
The Guardian 12 Aug — Guardian photographer Sean Smith documents bereaved and wounded Palestinians trying to rebuild their lives in the aftermath of the conflict with Israel
http://www.theguardian.com/world/gallery/2014/aug/12/living-with-loss-in-gaza-in-pictures
Pics of ravaged Gaza neighborhood given to soldiers as memento
Haaretz 12 Aug by Amir Oren – Army sources confirm presence of 'before' and 'after' pics of Gaza City area being handed out, say matter is being investigated — Pictures of Gaza City's Shuja'iyeh neighborhood before and after the past month's battles were distributed as a "victory memento," as one officer termed it, to soldiers of a brigade that fought there. The Israel Defense Forces' top brass didn't know about it, and responded to a question on the subject with embarrassment and disapproval … At a later stage of the fighting, Brigade 828 was also deployed in Shujaiyeh. This is an infantry brigade comprised of both regular troops and reservists, which is commanded by Col. Mordechai Kahane, a nephew of the late Rabbi Meir Kahane. Toward the end of its deployment, the "before" and "after" pictures were disseminated to all Brigade 828 soldiers.
http://www.haaretz.com/news/diplomacy-defense/.premium-1.610055
Gaza's education crisis: 141 schools destroyed by the Israeli offensive
GAZA (PIC) 12 Aug — A remarkable education crisis has rocked the besieged Gaza Strip as more  than 141 schools have been damaged throughout the Israeli offensive launched since July 7, the Ministry of Education estimated in a statement on Monday. The ministry reported the murder of 19 members of its teaching staff due to heavy barrages of Israeli strikes unleashed during the offensive. Dozens of learners and schoolchildren, from different age categories and academic levels, have been left wounded throughout. The Ministry office in Gaza said there was no communication with the Ramallah-based ministry all the way through the Israeli aggression on Gaza. The Ministry called on high school students to head to their allotted departments to receive their diplomas, whose results had been announced during the offensive.
link to www.palestine-info.co.uk/En/
Gaza's children: 'Israel is creating a new generation of enemies'
BEIT LAHIYA (The Guardian) 11 Aug by Harriet Sherwood — Najia Warshagha, age nine, is a veteran of three conflicts in Gaza. She cannot sleep properly and is always terrified — She seemed to represent the collective suffering of Gaza's children: a little girl, eyes cast down, a tear edging beneath her lashes, blood smeared over her forehead, anguish written into her face. Her picture was taken in the aftermath of the shelling of what was supposed to be a refuge from war, a UN school in Jabaliya … Nine days after the shelling of the school, Najia perches on a sofa at the relative's house where she is staying, a solemn child whose hands twist into tight little balls as she haltingly recalls what happened. "I was in classroom number one, sleeping. There was a huge boom. My mother hugged us, then another missile landed. I was screaming and crying," she says. Does she still think about it? A pause, then a nod. And, quietly: "I keep dreaming of what happened." Her mother, Majdolen, 31, fills in the gaps of Najia's spare account … The family was taken to the Shifa hospital in Gaza City, a chaotic and overburdened place these past few weeks, whose exhausted staff are working round the clock and where every bed is occupied. Ali spent two days there; Najia was kept in for a week being treated for extreme shock. She is still taking medication. "She is very traumatised since it happened," says Majdolen. "She can't sleep properly, she's always terrified. The children don't want to leave me, they want to sleep with me and they follow me wherever I go." Despite the August heat, Najia wraps herself tightly in a blanket at night, says her mother. The family is sleeping in its fourth location since the war began but the child is pressing for another move, feeling that nowhere is safe….
http://www.theguardian.com/world/2014/aug/11/gaza-children-israel-new-generation-enemies-najia-warshagha
5 killed as unexploded Israeli missile blows up in northern Gaza
GAZA CITY (Ma'an) 13 Aug — At least five people were killed and another six were critically injured after an unexploded Israeli missile blew up in Beit Lahiya in the northern Gaza Strip, witnesses and a health ministry spokesman said. Ashraf al-Qidra identified three of the dead as Bilal Muhammad al-Sultan, 27, Taysir Ali al-Hum, 40, and Hazem Ahmad Abu Murad, 38. Among the dead are a foreign reporter for The Associated Press and a local journalist, a Ma'an reporter said. The bodies and the injured were taken to Kamal Adwan hospital, al-Qidra added. Palestinian photojournalist Hatem Moussa was also injured in the explosion. Witnesses said the incident occurred as a police engineering team was attempting to defuse an Israeli missile that hit near the al-Sheikh Zayid towers days earlier, but did not explode. Witnesses at the scene said six people were killed by the explosion.
http://www.maannews.net/eng/ViewDetails.aspx?ID=720298
Baby dies from wounds sustained in Gaza shelling
GAZA CITY (Ma'an) 11 Aug — A baby girl died on Monday from injuries sustained several days ago in Israeli shelling on the Gaza Strip, medics said. Maydaa Muhammad Aslan, who was six weeks old, died of her injuries, medical sources said.
http://www.maannews.net/eng/ViewDetails.aspx?ID=719798
Palestinian succumbs to wounds sustained in Israeli attack on Rafah
GAZA CITY (Ma'an) 11 Aug — A Palestinian man on Monday succumbed to wounds sustained in an Israeli attack on Rafah days before, a Ma'an reporter said.Muhammad al-Rumi died in el-Arish hospital in the northern Sinai Peninsula.
http://www.maannews.net/eng/ViewDetails.aspx?ID=719849
This is what life in Gaza sounds like [with videos]
972mag 10 Aug by Samer Badawi — I have heard the sounds of war before. In Iraq, I was jolted from sleep by the sound of incoming rockets, massive truck bombs, and exploding IEDs. In Afghanistan, I temporarily lost my hearing when an explosives-packed SUV detonated meters from my office. I have heard windows shatter and bystanders scream. And I have seen the aftermath: sinewy flesh, bone shards, jaw fragments. But I have never heard the discord of sounds, the cacophony of violence, that Gaza's Palestinians – all of them – know so well. Here, the ever-present drone of machines overhead mingles with the scream of jet sorties, tank shelling, and bursts of heavy guns from naval battleships. Here, modern warfare's full range of fronts is audible everywhere and all at once …  When we hear an F-16 begin to descend, we have no idea where the missile will fall. The one exception is when a drone "knocks" on the target beforehand … The tank shelling is even less predictable. As former Israeli artillery corpsman Idan Barir wrote in +972 last week: "It is impossible to aim the shells in an accurate manner and they are not meant to hit specific targets."… To the west, where the Mediterranean is otherwise quiet, we hear battleships take aim at the Gaza coast. Last night, several dozen bursts pierced the night sky, pounding the port nearby. We could see the flashes of light but not the points of impact. Since we are near the sea, and the battleships are closer than the tanks, it takes us longer to catch our breath when the guns fall silent.
http://972mag.com/this-is-what-life-in-gaza-sounds-like/95292/
Israel accused of using illegal weapons in Gaza war
GAZA CITY, Gaza Strip (Al-Monitor) 12 Aug by Rasha Abou Jalal — Doctors and human rights activists believe that they have conclusive evidence that Israel used internationally banned weapons against civilians during its military aggression on the Gaza Strip, as it did during the previous two wars against Gaza in 2008-2009 and 2012 … Testimony given to Al-Monitor by Palestinian nurses, doctors and human rights activists indicate that the Israeli army used DIMEs, which causes the loss of limbs and leads to wounds that do not respond to treatment. DIME weapons "kill their victims through the amputation of limbs in a way that resembles an automated saw. As for those who are able to survive, they are vulnerable to cancer because [the weapons] contain carcinogenic tungsten," reads a July 21 report by Al Jazeera. Al-Monitor's two-hour stay at Al-Shifa Hospital in Gaza saw the arrival of 11 civilians, all with amputated limbs, eight of whom died shortly after their arrival. The amputation areas had similar disctinctive patterns. The skin was charred and the tissues extremely damaged, while the bones looked as if they had been sawed … In a report issued in February 2009 regarding DIME weapons,Amnesty International noted, "If it were determined that such weapons cause superfluous injury or unnecessary suffering, or if they violate the provisions of the Protocol on Non-Detectable Fragments (Protocol I to the Convention on Conventional Weapons) of Oct. 10, 1980, then their use even against combatants, not only civilians, would be prohibited."
http://www.al-monitor.com/pulse/originals/2014/08/israel-use-banned-weapons-dime-gaza-war.html
Photos of the week: Taking stock before fighting resumes
Activestills 9 Aug – Israelis and Palestinians licked their wounds during a 3-day cessation of violence, which came to an end Friday morning with renewed fighting. Some Palestinians used the lull in fighting to return to their homes and recover possessions, as well as to retrieve bodies from the rubble of destroyed buildings. Photos by: Anne Paq, Basel Yazouri, Ahmad Al-Bazz, Yotam Ronen, Oren Ziv, Faiz Abu Rmeleh, Keren Manor
http://972mag.com/photos-of-the-week-taking-stock-before-fighting-resumes/95156/
Armed group releases pictures of soldiers' belongings
GAZA CITY (Ma'an) 12 Aug — The al-Mujahidin Brigades, the military wing of the al-Mujahidin Palestinian movement, published pictures of Israeli soldiers' belongings they seized during the offensive on Gaza Strip on Tuesday. The al-Mujahidin Brigades said they seized these belongings after the Beit Hanoun operation, where they clashed with soldiers with machine guns in the northern Gaza Strip. "Our fighters had a bloody war with the enemy, and they insist on winning the fight." The brigades had earlier claimed responsibility for clashing with Israeli forces in eastern Beit Hanoun last Sunday.
http://www.maannews.net/eng/ViewDetails.aspx?ID=720021
UN investigators to start Gaza work next month
BETHLEHEM (Ma'an) 12 Aug — A three-member panel appointed by the UN Human Rights Council to investigate allegations of humanitarian law violations during Israel's Gaza assault will start working in the Gaza Strip next month. Ibrahim Khreisha, Palestine's representative at the UN, told Ma'an that William Schabas will be heading the panel along with Canadian international law professor and Doudou Diène of Senegal, the UN's former Special Rapporteur on contemporary forms of racism.
Another woman will be replacing British-Lebanese lawyer Amal Alamuddin, who has declined the UN's appointment.
"A team of seven to eight members will be assigned by the High Commissioner's office to be working alongside with the panel," Khreisha said. Khreisha added that the international panel will enter Gaza through Egypt but that they will not be able to enter the West Bank or Jerusalem because Israel refused to cooperate with them. He added: "There is an intention that Gazans' testimonies will be aired live, as in the Goldstone report." The panel will hear reports of Palestinian and international human rights institutions of "Israeli war crimes that occurred in the West Bank before the offensive on the Gaza Strip which started with detaining and killing more than 11 Palestinians, including the kidnapping, burning and killing of teen Muhammad Abu Khdeir," Khreisha added. "The escorting team will be investigating all humanitarian and international laws violations since June 13, 2014."
http://www.maannews.net/eng/ViewDetails.aspx?ID=720090
Hamas welcomes UN panel on Gaza assault
GAZA CITY (Ma'an) 12 Aug — Hamas on Tuesday welcomed the UN decision to appoint a panel to investigate possible violations of humanitarian law during Israel's offensive on the Gaza Strip, a statement said. Hamas spokesperson Sami Abu Zuhri said in a statement that Hamas welcomed the move, which he said would be a probe into Israeli "war crimes on Gaza."
http://www.maannews.net/eng/ViewDetails.aspx?ID=720036
Palestinian lawyers threaten to prosecute Israel
GAZA CITY (Ma'an) 12 Aug — Palestinian lawyers in the Gaza Strip are "preparing to legally and internationally prosecute Israel" for its offensive on Gaza and targeting civilians. Legal expert Abd al-Karim Shbeir said in a statement that the Israeli offensive against the Gaza Strip violated all international laws. Shbeir added that Israel has used "prohibited weapons that violate international law." Shbeir held the international community was responsible for the "disastrous results of their silence and for giving the green light for killing and destroying Palestinians." Maher Bashir, chief of the Islamic Lawyer's Union's Syndicate, warned of committing more war crimes against Palestinians especially if the international community remains silent. Bashir called upon the Arab League to act to stop the killing of civilians and destroying their homes.
http://www.maannews.net/eng/ViewDetails.aspx?ID=720111
972mag 9 Aug by Samer Badawi — While prospects for a negotiated end to the Israeli blockade of Gaza remain bleak, making use of the existing sea passage to Gaza could offer a way forward for all parties, including Egypt … In a brief televised statement issued hours before the recent three-day ceasefire expired, Hamas military wing spokesperson Abu Obeida referred three times to the Gaza port, urging Palestinian negotiators to push for a lifting of the Israeli sea blockade. His emphasis could suggest an opening for the so-far stalled indirect talks in Cairo, which aim to broker a long-term truce between the two sides. Although details of the talks have been sparse, Palestinian negotiators have said they stand behind Hamas demands to end the now eight-year land, sea and air blockade of Gaza. Broadly speaking, these demands fall into two categories: the "free flow" of people and the right to import and export goods. On the former, Israel has offered to be "more flexible" with permits for the Erez crossing, the only civilian access point between Gaza and the West Bank. On the latter, reports indicate that Israel has categorically refused to accept a recommissioning of the Gaza air and sea ports. At the same time, Israeli negotiators have reportedly shown some flexibility on the issue of importing cement to Gaza – a demand that Israel has said could be met with "international control and supervision." The European Union Border Assistance Mission in Rafah, or EUBAM, has such a mandate but has been inactive since June 2007, "due to the Hamas takeover of the Gaza Strip." But as part of the Cairo talks, three of its main sponsors – Germany, France and Britain – have reportedly proposed reactivating the Mission, which was formed as part of the November 2005 Agreement on Movement and Access. That agreement, which was inked following Israel's unilateral withdrawal from Gaza in August 2005, stipulated construction of a Gaza seaport …  Could international oversight enable full Palestinian access to Gaza's territorial waters?….
http://972mag.com/why-the-gaza-port-matters/95239/
IDF set to test new tunnel detection system
Ynet 11 Aug by Yoav Zitun –  The IDF will soon to carry out operational tests of a revamped sensor system to identify new tunnels, hoping to deploy it – depending on the results – along the 64 kilometers of the Israel-Gaza border.  As reported by Ynet last month, the defense establishment has sponsored the technology for more than a year and a half, and it was recently successfully tested in sewage tunnels in the Tel Aviv region. According to a senior IDF officer, the system costs between half a billion to two billion shekels, and it will take a year in total to implement – subject to the ongoing success of the operational trials.
http://www.ynetnews.com/articles/0,7340,L-4557649,00.html
Were Gaza tunnels built to harm Israeli civilians? / Emanual Yelin
972blog 11 Aug — For weeks we've been hearing about the threat the Gaza tunnels pose to Israeli civilians. In reality, every tunnel so far has been used against military targets alone — The existence of the tunnels in Gaza was well-known to Israel's Defense Ministry, although their scope was only revealed to the general public in the latest round of fighting. The tunnels were described as a strategic threat against Israeli civilians. Tunnel openings, so we were told, were found near dining halls and kindergartens, and the fighting we were ostensibly dragged into prevented a terrible disaster in the form of mass terrorist attacks against Gaza-perimeter communities. The prime minister and the media declared unilaterally that Israeli civilians are the targets. The fact that, time after time, victims of tunnel attacks were soldiers was painted as coincidental. Was it? We must ask ourselves some questions on the matter.
Was there a plan to simultaneously send 200 terrorists from dozens of tunnels to six Israeli towns on the border of Gaza on Jewish New Year? Was it only prevented by the kidnapping of the three Israeli youths and Operation Protective Edge, as Ariel Kahane claimed in his article on NRG [Hebrew]? No. Not only does this story make no sense – if Hamas had such a genius plan, why didn't they hold off on shooting rockets for another three months? Eventually the "plot" was revealed to be a rumor that gained traction in the ultra-Orthodox press that got some traction, with intelligence personnel denying the claim [Hebrew]…
Was Benjamin Netanyahu right in his national address when he said "we will not end the mission, we will not end the operation, without neutralizing the tunnels that exist solely to annihilate our civilians and to kill our children?" No. It is certain that this is not their sole purpose, and probably not their primary purpose, either. We've already seen six instances in which Hamas was able to use the tunnels against Israel. Once when Gilad Shalit was captured, and the rest during the current operation. In all instances, Hamas' target were IDF soldiers, not the communities…
So what is the purpose of the tunnels?
Most likely to hurt IDF forces and capture soldiers. Little by little we are starting to hear military reporters saying this explicitly. Maybe not on Channel 2, but after militants infiltrated a pillbox near Nahal Oz, Channel 10′s defense correspondentAlon Ben-David explicitly said that "there is no doubt their goal is to hurt and capture soldiers – not civilians" [Hebrew]. A senior military source told Israel's Army Radio that "all tunnels were aimed towards military targets and not Gaza-perimeter communities" [Hebrew]. Furthermore, in a voice recording by the leader of the Qassam Brigade, Mohammed Deif, he is heard saying: "we prefer to fight the soldiers of the enemy's elite units and kill them, and not the civilians in the villages adjacent to Gaza." ….
http://972mag.com/were-gaza-tunnels-built-to-harm-israeli-civilians/95279/
Debunking Gaza war lies / John Brown
972blog 8 Aug – The lies generated by the IDF spokesperson and the media on the Gaza war are still being endlessly quoted for the purposes of propaganda.
1. "Hamas is forcing residents to stand on rooftops, leading to their deaths." The claim originated with the killing of six members of the Kware'a family and two others at 2:30 p.m. on July 8. According to the investigation, the family evacuated the house after receiving a phone call from the army, but returned after the "knock on the roof" missile was erroneously assumed to have been the missile intended to demolish the house. The Israeli Air Force maintains that it knew that the family had begun to return but could not divert the missile off course. In any case, this argument no longer holds any water since the IDF has attacked other families in a similar manner without any warning.
2. The IDF spokesperson rushed to announce that there was an attempted infiltration into Kibbutz Nahal Oz on July 28 through a tunnel. The spokesperson also stated that at Kibbutz Ein Hahslosha, Hamas fighters were on their way to the local kindergarten. In both these cases the claims are based on a lie; all incursions have been aimed at soldiers. The tunnel exits and sites of attack were a long way off from the sites mentioned in the IDF reports….
5. "Hamas executed 20 people who demonstrated against it in Sheja'iya," said anews item by TV reporter Alon Ben-David [Hebrew], which was repeated dozens of times throughout the original day of broadcast and is still being repeated…
8. "Human rights organizations forced Israel to provide cement to Gaza, which allowed it to build the tunnels." From 2007 until September 2013, Israel allowed the entry of cement only for use by international organizations. Throughout September it allowed the entry of cement for use by the private sector. However, the government banned the entry of cement in October after a tunnel was exposed. All these restrictions did not affect Hamas [Hebrew], which continued to smuggle cement from Rafah. Therefore, the restrictions only hampered the private sector.
http://972mag.com/debunking-gaza-war-lies/95124/
And now a much-needed happy story:
Wedding brings a glimmer of happiness in war-ravaged Gaza
BEIT LAHIYA (The National) 13 Aug by Hugh Naylor — It was hardly the picture-perfect henna night that Heba Fayyad imagined when she became engaged two months ago. She had wanted to spend the final night before her wedding on Wednesday several kilometres away at her family's house in the farming village of Beit Hanoun. That dream was obliterated on July 18, when an Israeli airstrike destroyed their home and forced the family to seek shelter at a United Nations school in Beit Lahiya that has become a makeshift camp for more than 1,000 displaced Gazans. Still, they did their best to move forward on Tuesday, during a tenuous and temporary ceasefire between Hamas and Israel that has halted a month of bloodletting in Gaza. After a visit to a salon, Ms Fayyad returned to the Beit Lahiya Preparatory School for Girls and stepped out of the car covered from head to toe in black, in keeping with the demands of modesty, and made her way across the courtyard to a first-floor room set aside for the ceremony. There she parted the covering to reveal a purple dress and heavy makeup as she was greeted by female family members and camp residents. Although most of her well-wishers did not have homes either, there were still all smiles as they came forward to offer traditional henna-night wishes such as "may God keep envy away from you" and "Qamar Arabata'sh", meaning: "may your face beam like the light of the full moon"….
http://www.thenational.ae/world/middle-east/wedding-brings-a-glimmer-of-happiness-in-war-ravaged-gaza
Hundreds of Israelis defy police ban to protest Gaza war (photos, video)
RT 10 Aug — Despite the police ban on public gatherings, several hundred anti-war activists took to the streets in Tel-Aviv on Saturday to say 'no' to the continuation of Israel's bloody military operation in Gaza. There are conflicting reports on the demonstration's turnout, with Reuters reporting 150 people attending. However, Israeli +972 web magazine said that "roughly 500 non-aligned activists flooded Tel Aviv's Rabin Square."  Protesters chanted slogans such as "Stop the massacre," "Free Gaza," "Funds to welfare not to war," "Build more classrooms not more bombs" as well as "Gaza children want to live."
http://rt.com/news/179304-israel-gaza-war-police/
Zoabi: Police probe is part of witch-hunt against me
Ynet 11 Aug by Hassan Shaalan and Moran Azulay — Arab MK blames biased system, calls for comparison between her statements and 'wild incitement of Foreign Minister Avigdor Lieberman against me.'  Zoabi was speaking after five hours of questioning by police from the elite Lahav 433 unit, over claims of incitement and insulting a public official at Nazareth Magistrate's Court. The MK was subsequently released; the results of her interrogation will be reviewed and submitted to the head of Israel Police Investigations and Intelligence Department, in order to formulate the official police on the case …  Attorney General Yehuda Weinstein decided about a week ago to launch a criminal investigation into Zoabi's actions, following complaints by two policemen. The officer said that Zoabi had cursed him and made derogatory comments about him and a colleague during a remand hearing for Arabs rioters protesting against Operation Protective Edge. Among other comments, the policeman claimed, Zoabi said they should be used "to mop the floor".
http://www.ynetnews.com/articles/0,7340,L-4557641,00.html
Boys to men – 'New York Times' tally of Gaza dead says 15-to17-year-olds aren't children / Patrick Conners
Mondoweiss 11 Aug — On August 5, The New York Times published a highly problematic article "Civilian or Not? New Fight in Tallying the Dead from Gaza Conflict", that presented information supporting dubious Israeli government claims that 900 Palestinians killed by Israel in Gaza, or around half of all Palestinian killed in Gaza in Israel's current offensive, were "terrorists." This assertion flies in the face of consensus reporting over the last month indicating much higher Palestinian civilian casualty figures. Yet another example of bad New York Times' reporting on Gaza, the article by Times Jerusalem Bureau Chief Jodi Rudoren deserves debunking on many levels. It is built on unsupported claims by the Israeli government about whom Israel killed. Rudoren's article fails to explain consensus positions in international law on who is a combatant, or explain Israel's position on them. It also presents information in a way that profiles all Palestinian males age 15 – 60 as possible terrorists potentially deserving of death, and inappropriately limits the age of children to 0-14 years. More broadly, Jodi Rudoren's article supports an Israeli government PR push to revise the history of Israel's attack on Gaza to make Israel look better by asserting that Israel killed far more combatants and far fewer children than has been widely reported. The article demonstrates The Times' inability to hold itself accountable to basic standards of accuracy and fairness in reporting on Israel and Palestine.
http://mondoweiss.net/2014/08/tally-arent-children.html
Noam Chomsky on media's 'shameful moment' in Gaza & how a US shift could end the occupation
Democracy Now 11 Aug (Part 2 of an interview) As a new 72-hour ceasefire takes hold in Gaza, we turn to part two of our interview with world-renowned dissident and linguist, MIT Professor Noam Chomsky. Criticizing U.S. media coverage of the Israeli assault on Gaza, Chomsky says: "It's a shameful moment for U.S. media when it insists on being subservient to the grotesque propaganda agencies of a violent, aggressive state." Chomsky also discusses his long-standing view that popular pressure at home is critical to ending the U.S. government's backing for Israel's occupation of the West Bank and Gaza. "The United States continues to provide the critical, decisive support for the atrocities," he says. "Sooner or later, it's possible—and that's really up to us—that domestic pressure will compel the U.S. government to join the world on this issue. That will be a decisive change."
http://www.democracynow.org/2014/8/11/noam_chomsky_on_medias_shameful_moment#.U-kNs16dp-4.facebook
Israel's new lawyer: Hillary Clinton / Peter Beinart
Haaretz 11 Aug — She sees the Israeli-Palestinian conflict through Bibi's eyes, which could be the reason she gets so much wrong — Who's the Israeli government's best spokesperson? Ron Dermer? Michael Oren? Bibi himself? Nope. It's Hillary Clinton. In her interview on Sunday with Jeffrey Goldberg, Clinton offered the most articulate, sophisticated, passionate defense of Netanyahu's conduct I've heard from a government official on either side of the Atlantic. Unfortunately, important chunks of it aren't true. Let's take her claims in turn. In his first term, Netanyahu moved towards a Palestinian state Clinton began her defense of Bibi by noting that in his first term, in the late 1990s, he had "give[n] up territory" and "moved in that direction [towards a Palestinian state], as hard as it was." That's extremely generous. It's true that in 1997, Bibi withdrew Israeli troops from most of the West Bank city of Hebron (though they can reenter any time Israel wants) and the following year signed the Wye River Accords, under which Israel was supposed to hand over 13 percent of the West Bank to the Palestinian Authority (though Bibi's government fell before it could do so). What Clinton leaves out is that Bibi only agreed to these withdrawals to forestall the far larger ones envisioned under the Oslo Accords he inherited from Yitzhak Rabin and Shimon Peres. In 1993, when Oslo was signed, Bibi publicly compared it to Neville Chamberlain's surrender of the Sudetenland to Adolf Hitler … Bibi agreed to a settlement freeze but Abbas wouldn't negotiate Fast-forwarding to the Obama years, Clinton claims that, "I got Netanyahu to agree to the unprecedented settlement freeze… It took me nine months to get Abbas into the negotiations even after we delivered on the settlement freeze." What's striking, again, is what Clinton leaves out. The settlement freeze was indeed, unprecedented. Unfortunately, it didn't actually freeze settlement growth….
http://www.haaretz.com/opinion/.premium-1.610007