NOVANEWS
Israel secret service asks German about his 'Palestinian blood' at border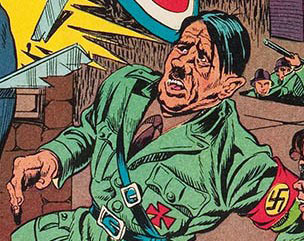 By Shoah
Israel's Shin Bet interrogated a German citizen about his "Palestinian blood" at a southern border crossing with Jordan earlier this month, reported Haaretz.
Nadim Sarrouh, his wife, Venus Ayoub, her parents, two brothers and sister had returned to 'Israel' on 11 August from a short trip to Jordan, according to the paper.
"Ayoub and her family, all of them Israeli citizens and residents of the Galilee village of Jish, had already gone through border control," but Sarrrouh's passport wasn't returned, and he was taken for questioning by a border inspector and Shin Bet interrogator.
"She [the Shin Bet agent] started by asking where I am from," recounted Sarroush. "I said I am from Germany. She asked me where I am really from. I said, I was born in Berlin, Germany, have a German passport and no other and am thus a German citizen."
Read: Palestine journalist arrested by Israel military, accused of inciting violence
But the agent persisted: "Your blood isn't German, right? Your blood is Palestinian." Sarrouh replied: "I don't know about that, but if my blood is anything, it's probably also Polish" (his mother is a Polish woman who was born in Germany).
The investigator also asked him his opinion regarding Gaza. "I told her that I don't think that they should ask me about my political opinions in order to decide whether or not I'm allowed to enter," he told Haaretz.
Her reply was that "we can actually do anything. We are not Germany! We are not letting in refugees just like that, like your Merkel is doing! We check who we let in!"
She then pointed to a large Israeli flag and said:
You see that? That means that you're in Israel. It isn't your country. You don't belong here. We can detain you for a few days, decide whether or not to let you enter, and if you don't like it – you can take your passport and return to Jordan.
Subsequently, a second interrogator "shouted a lot", and threatened him: "We know that you did something bad and you know it too, so the sooner you comply, the sooner this can be over."
"Don't lie to us, because we already know everything anyway, and we can see when you lie too. We have a lot of video footage from you, we know where you went and what you did. We can also arrest your wife and your wife's family and interrogate them,"  he recalls her telling him.
Read: 520 Palestinians arrested by Israel in July
Shin Bet told Haaretz that Sarrouh "refrained from cooperating throughout his investigation, behaving rudely and aggressively towards the security personnel. During his interrogation various findings aroused suspicion that he is involved in hostile activity and is connected to hostile organisations. At the conclusion of the security investigation he was allowed to enter Israel."