NOVANEWS
Bills Still Need to Be Reconciled Before Going to Obama
by Jason Ditz
With overwhelming votes of 399-19 and 98-2, the US House of Representatives and Senate both passed bills
 approving $1 billion in aid
 for the Ukraine interim government. The two Senate dissenters were Rand Paul (R – KY) and Dean Heller (R – NV).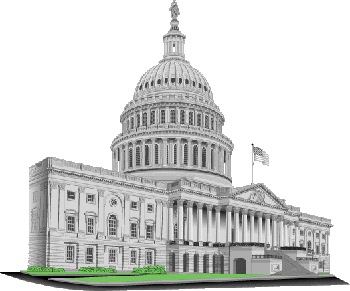 The aid will primarily come in the form of loan guarantees for Kiev, which is also getting larger loan guarantees from the International Monetary Fund and the European Union. Both Sens. Heller and Paul said that with Ukraine's debt overwhelmingly owed to Russia the bills were tantamount to promising to pay back Russia.
Clearing the House and Senate, the next step is reconciling the two bills, which are similar but not identical.  The House bill includes 
$10 million in funding for pro-US media coverage
in Ukraine.
The Senate has also agreed to drop a provision calling for IMF reforms, something the House bill did not have. President Obama is expected to sign the bill as soon as it clears reconciliation.