NOVANEWS
Gaza Strip: 'Palestinian Genocide is Permissible' Writer Yochanan Gordon Launches Twitter Defence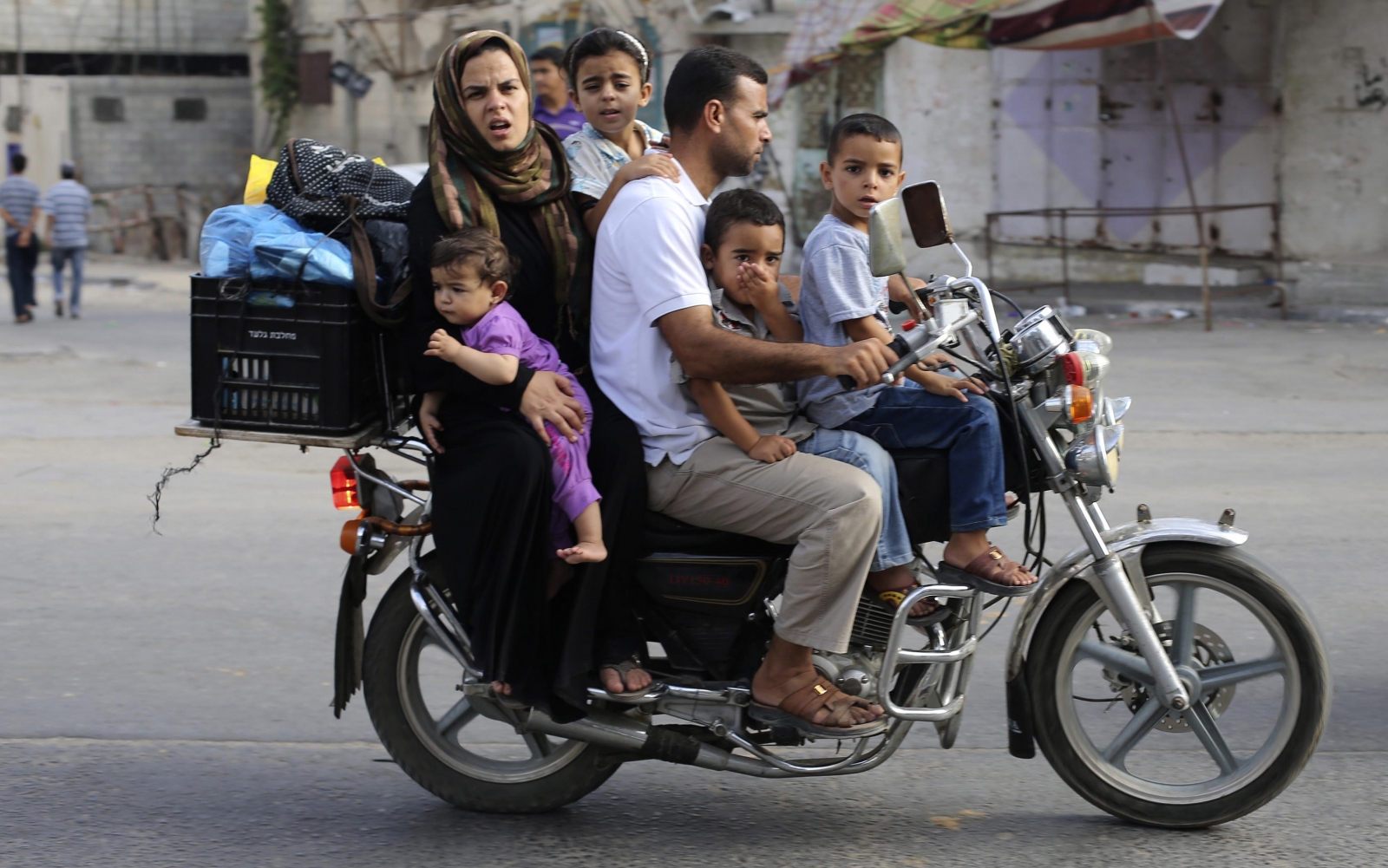 A Palestinian family flees their house in Khan Younis in the southern Gaza Strip(Reuters)
An American Jewish blogger who called the genocide of the Palestinian people a "responsible" and "permissible" goal has continued to defend his position on social media despite widespread criticism.
New Yorker Yochanan Gordon said there was only one way to "neutralise" Gaza and talked of "rooting out" the territory.
"5 ceasefires all breached through missiles and kidnappings. There is only one way to neutralise the threat. Wake-up!" Gordon tweeted.
"The existence of Israel and the Jewish people is at stake. How do you suggest we neutralise this threat?" he wrote.
The writer's opinion piece – entitled "When Genocide is Permissible" – on The Times of Israel was published but then removed after criticism spread across social media. An archived link of the opinion piece can still be viewed here.
@Inanity101 @Moona9 5 Ceasefires all breached through missiles and kidnappings. There is only one way to neutralize the threat. Wake-up!

— Yochanan Gordon (@ygordon5t) August 1, 2014
The article mused: "We have already established that it is the responsibility of every government to ensure the safety and security of its people."
"If political leaders and military experts determine that the only way to achieve its goal of sustaining quiet is through genocide is it then permissible to achieve those responsible goals?"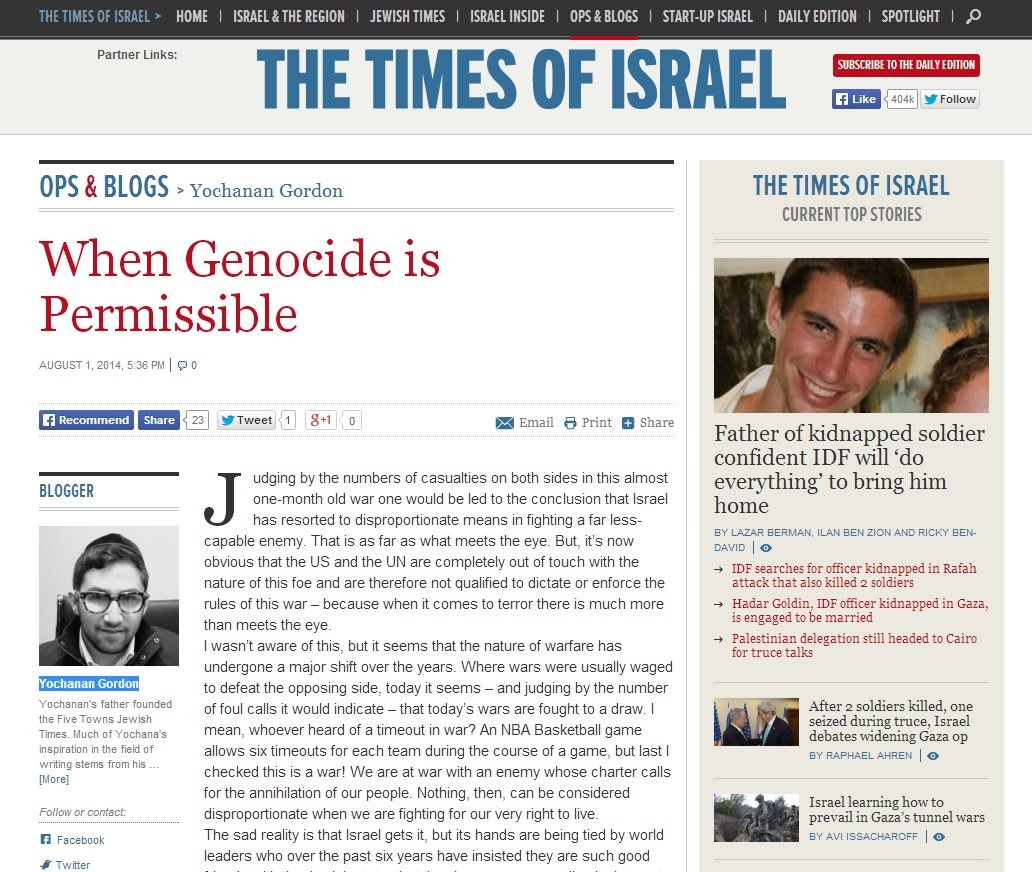 The article also refused to view Palestinians disassociated with militant group Hamas as innocent civilians.
"What other way then is there to deal with an enemy of this nature other than obliterate them completely?" he wrote.
According to Gordon's LinkedIn page, he is based in the Greater New York City Area and acts as a sales manager for the "5 Towns Jewish Times".
Social media users took to Twitter to express their disgust at Gordon's remarks. Sports Editor at The Nation said the op-ed showed a "flailing, morally adrift society".
Those in Israel also condemned the piece, including analyst Brooklyn Middleton, who said she was "horrified by the sentiment, overwhelmed by the stupidity. Looking forward to its prompt deletion."
Other bloggers pointed out The Times of Israel doesn't edit or approve pieces before their publication. However, there was no immediately visible information on the post that informed the reader of this.
A disclaimer attempts to absolve The Times of Israel of any blame for the material hosted on its website. It reads: "The opinions, facts and any media content here are presented solely by the author and The Times of Israel assumes no responsibility for them."