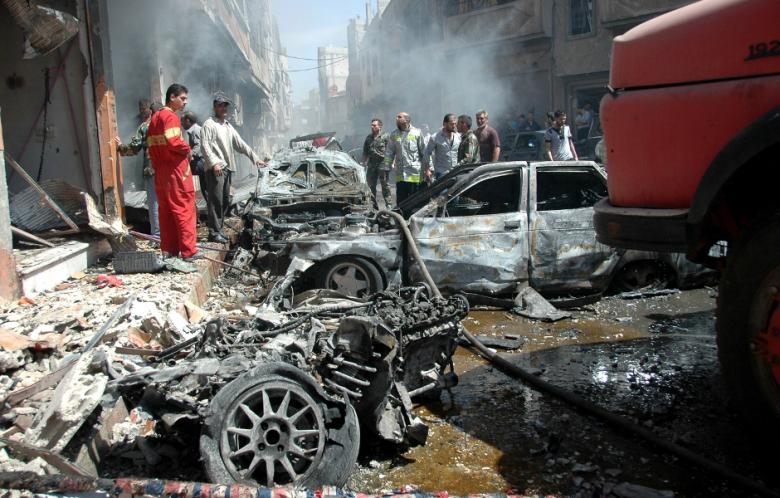 Emergency personnel and civilians inspect the site following a car bomb explosion in the Abbasiyah neighborhood of Syria's central city of Homs on April 29, 2014. (Photo: AFP / STR)
al Akhbar
Eleven children were among 18 people killed in two bombings in central Syria Friday, state media reported.
The deadly attacks, in which suicide bombers blew themselves up in vehicles, targeted two towns in Hama province.
The first bombing, in the town of Jibrin, in the southwest of the province, killed 17 civilians, including the 11 children, state media said.
The second attack hit the town of al-Humairi and killed one person, state news agency SANA reported.
They come after a double car bombing claimed by al-Qaeda's Syria affiliate al-Nusra Front killed dozens in the central city of Homs.