NOVANEWS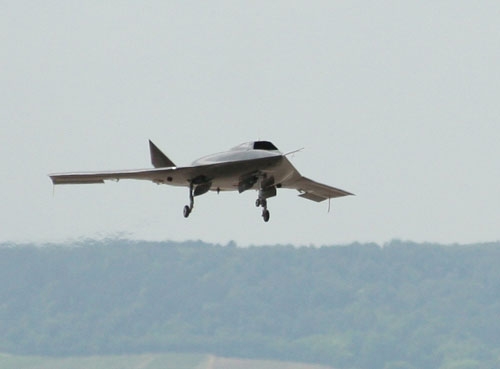 Iran's armed forces brought down a US drone that officials said had violated the country's airspace along the eastern border.
Iranian media reported that the aircraft, which officials identified an RQ-170 drone, suffered minor damage and was in the possession of the military.
NATO's US-led force in Afghanistan said Iran might be referring to an unarmed US reconnaissance plane that went missing during a mission in western Afghanistan last week.
"The operators of the UAV [unmanned aerial vehicle] lost control of the aircraft and had been working to determine its status," NATO's International Security Assistance Force said.
Initial reports suggested the drone had been shot down. But the semi-official Fars news agency quoted a military source saying Iran's electronic-cyber warfare unit had taken control of the aircraft and brought it "under their possession".
US officials cast doubt on Iranian claims. "We have no indication that it was brought down by hostile fire," a Pentagon official said.
If an RQ-170 drone crashed in Iran, it would mark a significant setback for the US, that has lost less-sophisticated unmanned aircraft in recent years over Iran, but an almost intact RQ-170 could be a windfall of useful intelligence for the Iranians and their allies.
Iran's already strained relations with the US and its allies over Tehran's disputed nuclear program worsened last week after protesters ransacked the British embassy and a diplomatic residential compound in Tehran. Britain shut down the embassy last Wednesday and gave Iranian diplomats 48 hours to leave London. Meanwhile, The New York Times reported claims by US and Israeli intelligence officials that an explosion that destroyed a missile-testing site near Tehran three weeks ago was a serious setback for Iran's most advanced long-range missile program.
They said surveillance photos showed that the base – a central testing centre for advanced solid-fuel missiles – was mostly destroyed in the blast.
Such missiles can be launched within seconds, making them useful to Iran as a potential deterrent against pre-emptive attacks by Israel or the US.
The head of Iran's missile development program, Brigadier General Hassan Moghaddam, was killed in the blast.