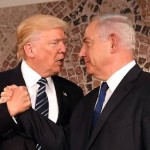 Palestine Center Brief No. 340 
By Mohamed Mohamed
On May 28, China's parliament passed a national security law for Hong Kong that China claims will confront "secession, subversion, terrorism, and foreign interference."
As someone who is not a China or Hong Kong observer, I cannot comment on the merits, or lack thereof, of this law.
However, I can certainly comment on the double standards and hypocrisy of the US government and its allies.
Shortly after China passed the law on Hong Kong, the US, UK, Canada, and Australia issued a joint statement condemning it. They said that "China's decision to impose the new national security law on Hong Kong lies in direct conflict with its international obligations."
They also expressed their "deep concern regarding Beijing's decision to impose a national security law in Hong Kong." They add that the law "does nothing to build mutual understanding and foster reconciliation within Hong Kong."
At first glance, one might think that the US and its allied governments are benevolent states with deep compassion for oppressed people.
But where is their condemnation and "deep concern" when it comes to Israel's oppression of Palestinians? Where is their concern for "mutual understanding" and "reconciliation" between Palestinians and Israelis? The fact is, they do not exist.
In 1948, when Israel declared its independence by force, it caused the expulsion of more than 750,000 Palestinians from their homeland. Later that year, the UN General Assembly issued Resolution 194, which called on Israel to allow Palestinian refugees to return to their homes. To this day, Israel has not only failed to comply with this international resolution, but it has also explicitly stated that the Palestinian right of return is out of the question.
In 1967, Israel initiated a war and invaded the West Bank, Gaza, Egypt, and Syria. This created another wave of Palestinian displacement and refugees, and shortly after, the UN Security Council issued Resolution 237, which again called on Israel to allow the return of Palestinian refugees to their homes. Unsurprisingly, Israel did not comply. Later in the year, the UN Security Council also issued Resolution 242, which called on Israel to fully withdraw from the territories that it acquired by force.
More than half a century later, Israel continues to illegally occupy the Palestinian West Bank, Jerusalem, and the Syrian Golan Heights, and has maintained a near-total land, sea, and air siege of the Gaza strip.
Collective punishment of occupied peoples, the theft and destruction of their territories and private property, and their detention without due process are all forbidden under international law, but Israel violates these rules daily.
In 2011, Israel passed the "Admissions Committees Law," which allows residents of small towns to prevent individuals "who do not suit the lifestyle and social fabric of the community" from residing in these towns. In practice, this law primarily targets Palestinian citizens of Israel.
In July of 2018, the Israeli Knesset passed the "Israel as the Nation State of the Jewish People" bill into law, which declared that only Jewish people have the "right to exercise national self-determination in the State of Israel."
Israel has plenty of other discriminatory laws that are too many to name here. But for more than 72 years, the US and its allies have barely condemned, if at all, Israel's blatant discrimination and tyranny toward Palestinians.
The fact of the matter is that these world powers do not care about "international obligations" or principles of human rights. They only express "concern" when the country in question is a rival such as China. When it is an ally such as Israel, there will be nothing but silence.
It is also important to note that even though Hong Kong is a "special administrative region" of China, it enjoys a significant level of political and economic autonomy. It is not under military occupation, as is the case with the Israeli occupation of Palestine.
The US and its allies are exposing their hypocrisy. They are quick to criticize China's law on Hong Kong, but they show a flagrant disregard for international law and human rights when it comes to Israel.