By VT
.
Belarusian President Alexander Lukashenko says he plans to deploy Russian nuclear-capable Iskander missile systems in the south and west of the country, amid growing tensions with Brussels over a migrant crisis on the border with Poland.
Lukashenko announced on Saturday plans for the deployment of the Iskander mobile ballistic missile system, which has a range of up to 500 kilometers and can carry either conventional or nuclear warheads.
"I need several divisions in the west and the south, let them stand (there)," he said in an interview with a Russian defense magazine, referring to the Belarusian border with EU members Poland and Lithuania in the west and Ukraine in the south.
Lukashenko gave no indication of whether he had held any talks with Moscow about receiving the missile system.
Belarus, a close ally of Russia, has been accused by the EU of triggering a crisis on its border by flying in thousands of asylum seekers and pushing them to try to cross into Poland. Brussels is also gearing up to levy sanctions on Minsk.
Poland has closed its border with Belarus as hundreds of migrants, trying to cross into the European Union, are stranded in freezing temperatures on the border between the two countries. It has also deployed hundreds of troops to the frontier, put up a fence topped with barbed wire, and approved the construction of a wall.
Ukraine, meanwhile, announced drills and the deployment of 8,500 additional troops and police officers to the country's long northern border with Belarus.
Countries bordering Belarus warned on Thursday that the migrant crisis could escalate into a military confrontation.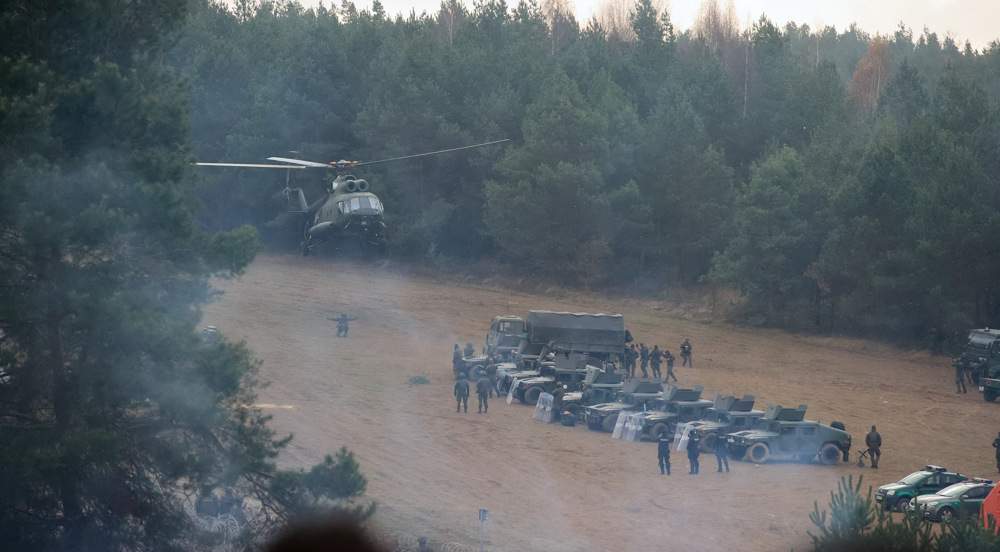 Belarus warns of harsh military response as migrant dispute persists
Belarus warns of a harsh military response to any attack, as tensions escalate over a migrant crisis on the border with Poland.
Ukraine to expedite naval base construction in Azov Sea
Meanwhile, Ukraine's Defense Minister Oleksiy Reznikov said on Saturday that the country would speed up the construction of a naval base at the port city of Berdyansk on the northern coast of the Sea of Azov to prevent what Kiev claims to be a gradual attempt by Moscow to take control of the strategic sea.
"The corresponding instructions will be given to accelerate the construction of the naval base," Reznikov said in a statement, adding that it was vital for Ukraine to strengthen its naval forces.
The Ukrainian defense minister announced the plans after a trip to Berdyansk that followed Western warnings earlier this week about Russian troop movements near Ukraine's borders and a possible attack.
Russia categorically rejected the possibility of an attack and accused Washington of aggressive moves and increasing activity in the Black Sea, where Ukraine and the United States held military drills on Saturday.
Ukraine announced plans to build a base in Berdyansk in 2018 after losing its military bases on the Crimean Peninsula, which rejoined Russia following a 2014 referendum.
Russia has in the past denied the allegation that it wants to take control of the Sea of Azov.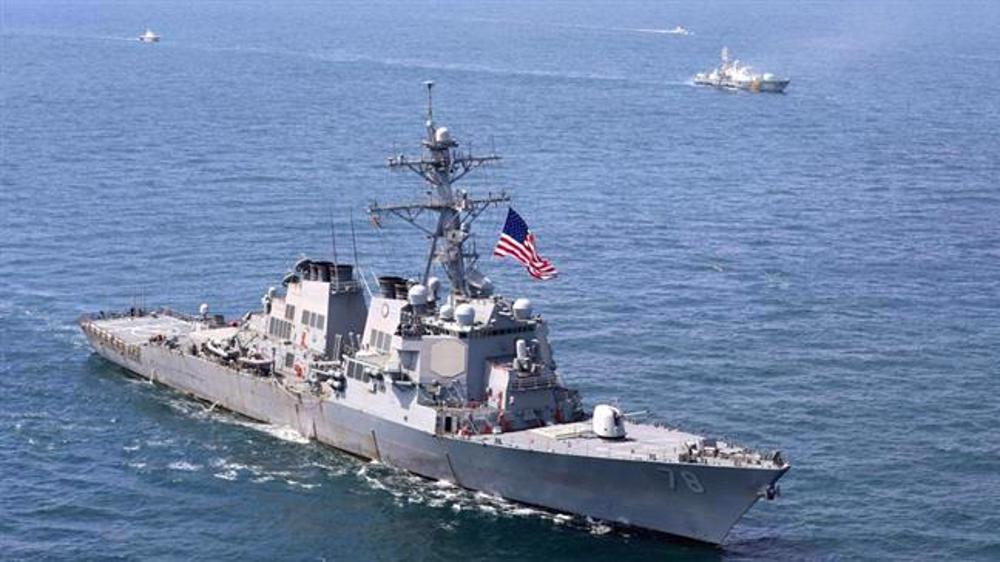 Russia accuses US military of 'aggressive moves' in Black Sea
The Russian Defense Ministry said the recent US military actions in the Black Sea were "aggressive," and "posed a threat to regional and strategic stability."
'Russia has nearly 100,000 troops near Ukraine border'
Ukrainian President Volodymyr Zelenskiy claimed in media reports published on Saturday that there are nearly 100,000 Russian soldiers near Ukraine's border.
Zelenskiy added that Western countries had shared with Kiev information about active Russian troop movements close to the Ukrainian border, which have spurred fears of a possible attack.
The Ukrainian Defense Ministry earlier in the month put the number of Russian troops near Ukraine's border at 90,000.