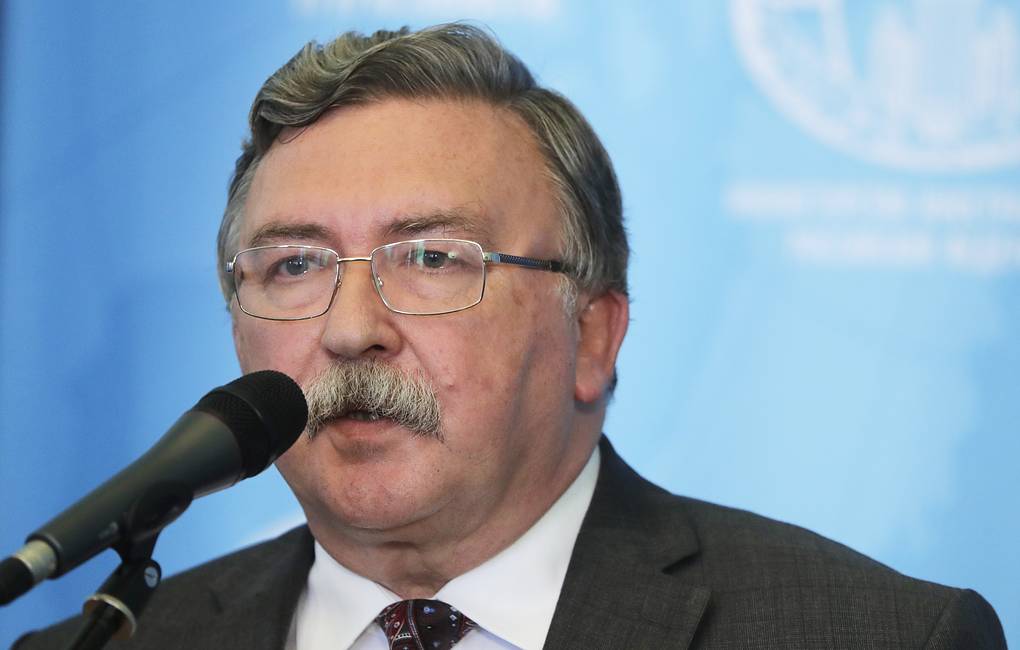 Permanent Representative of Russia to International Organizations in Vienna Mikhail Ulyanov wrote in a tweet on Friday that the claim that Iran has supplied Russia with drones is a clumsy excuse for freezing – if not killing – the Vienna talks on JCPOA.
"Alleged supplies of drones is a clumsy excuse for freezing (if not killing) the #ViennaTalks on #JCPOA," Ulyanov wrote on his Twitter account.
"Looks like the US + E3 have a temptation to move to "Plan B". Big mistake. It's difficult to expect that such a plan can be a credible option. More likely just a non-starter."
After months of intensive consultations, the negotiations about resuming full implementation of the JCPOA have reached a stage where if the US as the violating party to the JCPOA accepts Iran's reasonable demands and the requirements for a stable and reliable agreement, an ultimate agreement will be clinched.
The Islamic Republic of Iran has also insisted that if the US acts realistically, there is a possibility of reaching an agreement in Vienna.
In a meantime, on December 26, Iranian Foreign Ministry Spokesman Nasser Kanaani said that the window of dialogue was still open and that an agreement could be reached if there was a genuine will in Western parties to the deal.
He added that Iran has stated many times that its foreign policy is not tied to the JCPOA and talks aimed at reviving the deal, adding that the country follows a path of boosting relations with its neighbors.
He added that Foreign Minister Hossein Amir abdollahian had complained about European countries' interference in Iran's internal affairs during the recent riots in the country in a meeting with High Representative of the EU for Foreign Affairs and Security Policy Josep Borrell in the Jordanian capital Amman.
Kanaani noted that the Iranian foreign minister had also warned that Western countries' continued delivery of weapons to Ukraine will not help resolve a conflict between the country and Russia.
Source: IRNA news agency