By VT
The United Arab Emirates (UAE) is believed to have selected the editor of the UK's Financial Times newspaper as well as journalists at The Economist and The Wall Street Journal to be spied on using Israeli spyware, according to a sweeping investigation.

Seth Abramson@SethAbramsonThe best part of the Epstein story is Don Jr. pretending that if everything were known about Epstein's dealings with Russia, Saudi Arabia, UAE and Israel, it'd hurt… the Clintons. If you've read Proof of Conspiracy, that's not the conclusion you'd draw.
Press TV: The Guardian and 16 other media organizations collaborated on the investigation into a leaked list of over 50,000 mobile phone numbers selected for possible surveillance by customers of Israeli spyware firm NSO group since 2016.
Anonymous@AnonymousAccordBREAKING: #Israel is spying on you using the Apps. Private spyware is used to hack the cellphones of journalists, activists worldwide. #Saudi dissident Jamal Khashoggi & #UAE dissident Alaa al Siddiq were the victim of hacking. @asadabukhalil@iskandrah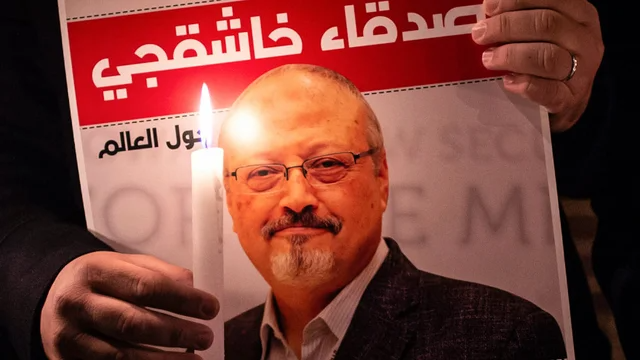 The number of Lebanese-born Roula Khalaf, who became last year the London-based newspaper's first-ever female editor, was included in the leaked list.

Scott Stedman@ScottMStedman·Jul 19, 2021Talking with several knowledgeable people regarding NSO Group today. We all felt that the disclosures today are not going to be the end of this and more is going to come out about NSO and Circles.

Mort au Fascisme@URMortDon't forget who helped cover up Khashoggi's murder, and how little reporting there was about the Middle East grand bargain btw Saudi Arabia, UAE, Israel + Russia that brought his father in law to power! It needs exposure! + an #ExecutiveCrimesCommission
Mort au Fascisme@URMortKushner is neck deep in Saudi dealings (#Khashoggi) and a COVID PPE scandal #TheGreatGrift #tRumpPenceOutNow Nationwide protests continuing July 4th. #StayInTheStreets #UntilTheyreGone Spread word, and support http://RefuseFascism.org in any and all ways you can. #OutNow https://twitter.com/MeidasTouch/status/1278644588731928576
According to the investigation, the UAE is believed to have selected Khalaf as a possible hacking target in 2018, when she was deputy editor at the FT.
Shapban@2021_naser#US administration furious @ #Israel for spying on behalf of #China, selling high-tech info. Also furious @ UAE for building military bases for China in #Yemen's islands. US empire is not down yet but its allies have already drawn out their knives.
The Guardian revealed that Khalaf was "one of more than 180 journalists" around the world who were selected as possible candidates for surveillance by government clients of NSO.
The investigation also suggested that the UAE is believed to have selected the Egyptian and Qatari phone numbers belonging to Greg Carlstrom, a Middle East reporter at the Economist, as hacking targets.

Maxx Microstopper@MMicrostopperImpersonation nation? Israeli intel firms' shady methods spotlighted in UAE flap https://timesofisrael.com/impersonation-nation-israeli-intel-firms-shady-methods-spotlighted-in-uae-flap/… via @timesofisrael#spying#Israel
The leaked data also included a phone number belonging to American journalist Bradley Hope, who at the time of his selection was an employee at the Wall Street Journal.
The UAE is believed to have picked Hope as a possible candidate for surveillance around the same time he was fact-checking a draft of a book on 1MDB, a corruption scandal involving the theft of $4.5bn from the state of Malaysia that led to the ousting of the country's prime minister, Najib Razak. The investigation suggested the possibility that some of the money had been spent on a luxury yacht, called the Topaz, for Sheikh Mansour, the deputy prime minister of the UAE and a senior member of the Abu Dhabi royal family.
"I think probably the number one thing that anyone targeting my phone would want to know is: who are my sources?" Hope told the Guardian, adding, "They would want to know who it is that is providing this insight.

Department Of Politics@DeptOfPoliticsJust after UAE revealed their plan to normalize relations with Israel, Mossad head Yossi Cohen met with Tahnoon bin Zayed. A mysterious alliance that can be dangerous for US as both men are accused for spying on US citizens. @seywarddarbyhttps://ft.com/content/ce09911b-041d-4651-9bbb-d2a16d39ede7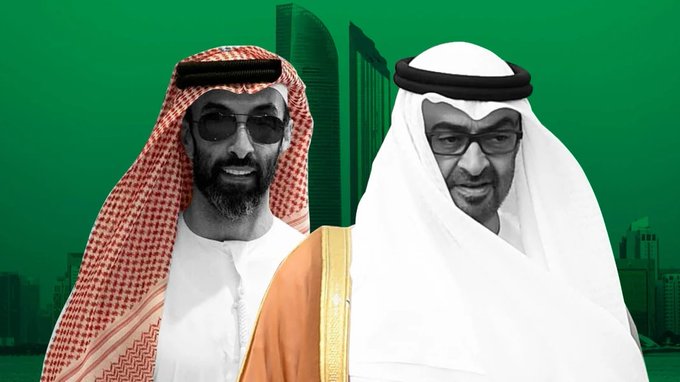 The investigation also found that Abu Dhabi may have deployed malware against a further 10,000 phone numbers belonging to activists and lawyers.
Apart from the UAE, the investigation found that the governments of Azerbaijan, Bahrain, Hungary, India, Kazakhstan, Mexico, Morocco, Rwanda and Saudi Arabia all selected journalists as possible surveillance targets.
Researchers at Citizen Lab at the University of Toronto said they found that in July and August 2020 that operatives linked to Saudi Arabia and the United Arab Emirates used Israeli firm NSO Group's Pegasus spyware to hack dozens of Qatar-based Al Jazeera journalists.
NSO spyware was also implicated in the gruesome killing of prominent Saudi dissident journalist Jamal Khashoggi, who was murder after visiting the kingdom's consulate in Turkey's largest city of Istanbul in October 2018 to collect documents that he needed for a his planned marriage.
US intelligence agencies said in February that the Saudi de facto leader, Crown Prince Mohammed bin Salman, had approved Khashoggi's death.
Former US National Security Agency contractor and whistle-blower Edward Snowden said Saudi Arabia may have used software made by an Israeli cyber firm to track Khashoggi.Israeli spyware may have helped Saudi Arabia track, kill Khashoggi: Snowden
Snowden said that the smartphone of one of Khashoggi's friends, who was living in exile in Canada, had been infected with Pegasus spyware.
He said the software allowed the Saudis to collect information about Khashoggi, and know his intention and plans.

cowboyisdeaf@cowboyisdeafIsrael and gangs in USA and US Media is not our #ONE friend but our #ONE enemy- Report: Journalists at top media outlets picked by UAE as targets of Israeli malware-
Pegasus spyware reportedly allows almost unlimited surveillance of mobile phones. It is seen as the world's most powerful mobile spyware application.